Shock Saudi win pays out for one prescient punter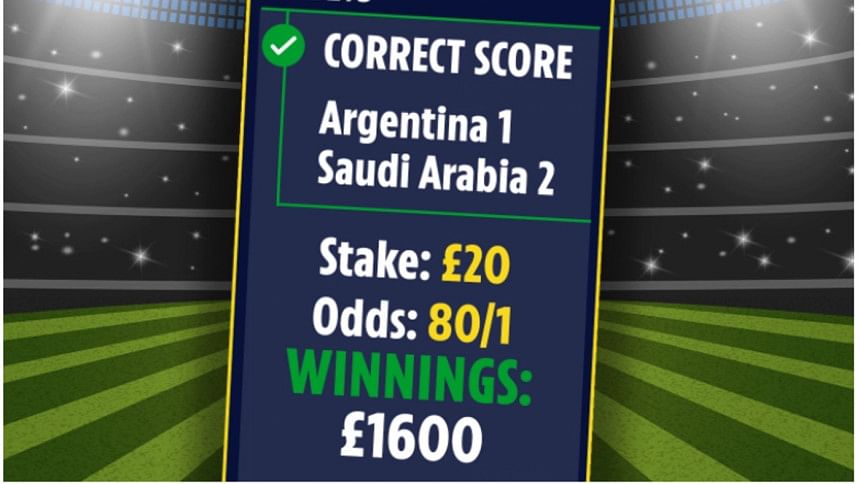 The biggest of World Cup shocks paid out for at least one prescient punter who correctly predicted Saudi Arabia would stun Lionel Messi's Argentina 2-1 in their opening match in Qatar on Tuesday.
British bookmakers Williams Hill said the customer won 1,600 pounds ($1,900) after betting 20 pounds on the shock scoreline at odds of 80-1.
"It's certainly been a good start to the World Cup for them," said Hill's spokesman Lee Phelps.
The punter could have got more by waiting, however, with half-time odds of 199-1 on Saudi Arabia winning after a dominant display by Argentina and Messi scoring from the penalty spot in the 10th minute.
"The shock loss has seen Argentina drift out to 15/2 to win the tournament, while they are out to 6/4 to win the group, having been odds-on at 2/5 prior to kick-off," said Phelps.