The Lateral View
Minnows can dare to dream big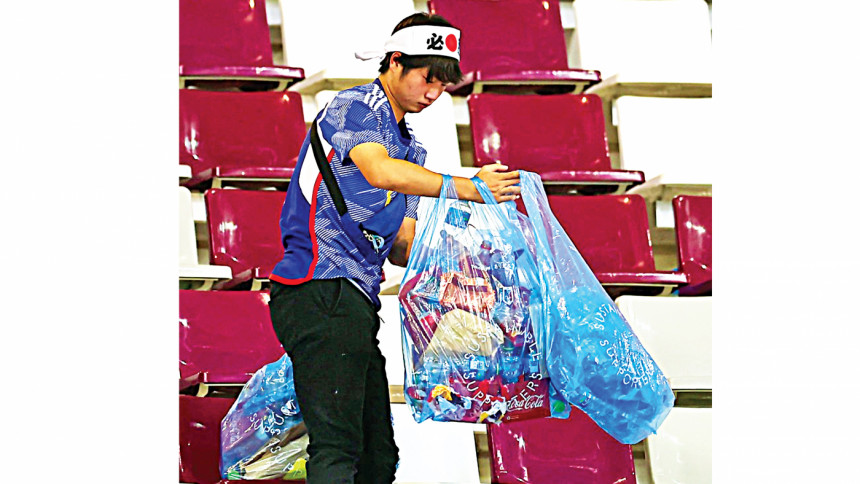 The 2022 FIFA World Cup is turning out to be quite the edition for the underdogs. After only four days of football, we have already witnessed two major upsets.
A third could have culminated had the Canadians been, for a change, a little less polite. This is perhaps not surprising as football is becoming increasingly globalised, with players from all over the world plying their trade in the big leagues.
Also, technological resources are helping more insular nations such as Saudi Arabia strategise effectively against the traditional superpowers of the sport.
It is refreshing to observe more parity in the sport and if the trend sustains, one can reasonably look forward to the day when a so-called minnow gets their hands on the most coveted trophy.
Before I move on to some off-pitch matters, a tip of the hat goes to Spain for ensuring the average number of goals scored in this edition remains reasonable in spite of Africa's best efforts to the contrary, having contributed none so far.
Three developments caught my eye in the last couple of days. The first one involves the ex-mayor of Chittagong (yes, you have read the name right!) gifting a flat to the Saudi Arabian goalkeeper. Belgium's Thibault Courtois was the latest to complain about how goalkeepers keep drawing the short straw when big awards are given out, and so one cannot fault the mayor's decision, at least as far as regarding which position to reward.
Then comes the European fans, and particularly the English ones, who continue to complain about the shortage of alcohol in Qatar. Apparently, the inability to drunkenly harass other fans inside and outside the stadium really cramps their style, tradition, joie de vivre in general.
And last but not the least, following what was probably the greatest victory in Japan's history, their fans, as is their wont, celebrated partly by cleaning up the stands. 
I leave it up to the reader to decide which of the aforementioned three stories best epitomises the spirit of the sport and, indeed, life in general. It is fair to say that each one, in its own way, represents how we celebrate football and life these days.