Iran 0-1 USA: What's your prediction?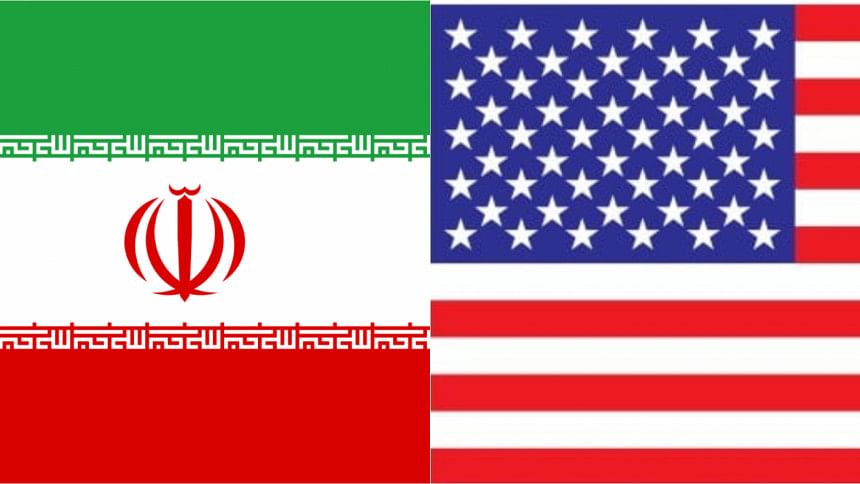 Diplomatic foes the United States and Iran face off on the pitch at the World Cup on Tuesday in a match that some Iranians fear may see further run-ins with stadium security or clashes with pro-government fans over raging protests back home.
The contest between the two nations that severed ties over 40 years ago will be held with increased security to prevent a flare up of tensions over the unrest that has gripped Iran since the death in custody of 22-year-old Mahsa Amini on Sept. 16.
In a show of solidarity ahead of the match, the U.S. Soccer Federation temporarily displayed Iran's national flag without the emblem of the Islamic Republic, leading Tehran to complain to FIFA, according to state media.
Qatar, which has strong ties with Washington and friendly relations with Tehran, has staked its reputation on delivering a smooth World Cup, beefing up security at Iran games and banning some items deemed inflammatory, like Iran's pre-Revolution flag.
United States coach Gregg Berhalter insisted his team is focused only on Tuesday's Group B showdown with Iran as he sidestepped the political fracas around the game caused by decades of enmity between the nations.
In a tense and unusual news conference on Monday, Berhalter was questioned about U.S. immigration and naval policy while U.S. captain Tyler Adams was asked about discrimination in the States and chided by an Iranian reporter for mispronouncing the country's name.
Washington and Tehran severed all formal diplomatic ties in 1980 after the Islamic Revolution and bilateral relations were hostile when their soccer teams clashed in the 1998 World Cup group stage.
Ties have been strained in recent years after then-President Donald Trump pulled the U.S. out of an Iran nuclear deal. The U.S. killed a top Iranian general in 2020 and Tehran responded with missile strikes at U.S. forces based in Iraq.
Iran earned a famous 2-1 victory in the 1998 tournament, a game widely viewed as the mostly politically charged in World Cup history and dubbed at the time as the "mother of all football matches".
When?
30th November, 01:00 am, Bangladesh time
Where?
Al Thumama Stadium, Al Thumama, Doha, Qatar
Head-to-head
Matches 2
Iran 1
USA 0
Probable lineups
Iran: (4-3-3) H Hosseini (GK), Rezaeian, M Hosseini, Pouraliganji, Mohammadi; Ali Gholizadeh, Nourollahi, Ezatolahi, Hajsafi; Taremi, Azmoun
USA: (3-5-2) Turner (GK), Dest, Zimmerman, Ream, Robinson; Adams, Musah, McKennie, Pulisic, Weah, Wright
Key stats:
* Iran were thrashed 6-2 by England in their group opener but then recovered to beat Wales 2-0.
* The U.S. have two draws, 0-0 against England after their opening 1-1 with Wales.
* Iran have never gone past the group stage.
* The U.S. returns to the World Cup for the first time in eight years after failing to qualify for the 2018 showcase in Russia.
* Defender DeAndre Yedlin is the only player in the U.S. squad with any World Cup experience.
* With a spot in the knockout stages at stake, there will be added significance to a politically charged clash.
* The geopolitical rivals have met once before at a World Cup in France 1998 in what at the time was dubbed "The Mother of All Games".
* Iran's 2-1 win over the U.S. that day was their first ever victory at a World Cup.
* Prior to the match Iran presented the U.S. team with white roses.
Previous meetings:
* The two sides have met just twice before with the U.S. having yet to win. Iran won their first meeting 2-1 at the 1998 World Cup before drawing 1-1 in an international friendly in 2000.
Prediction: Iran 0-1 USA
Following is a statbox on Iran at the World Cup.
FIFA Ranking: 20
Odds: 500-1
Previous tournaments:
Iran have reached their third World Cup in a row but have yet to move beyond the group phase. They first qualified in 1978 and also featured in 1998 and 2006 before appearing in 2014 and 2018. Four years ago in Russia was their best performance, when a win over Morocco and a draw with Portugal saw them narrowly miss out on a place in the knockout rounds.
How they qualified
Iran dominated Group A of Asia's final round of preliminaries, topping their group by two points ahead of South Korea. Led by Dragan Skocic, Team Melli lost just once, a 2-0 defeat by the Koreans when qualification was already secured.
Following is a statbox on the United States at the World Cup.
FIFA Ranking: 16
Odds: 100-1
Previous tournaments:
The United States have appeared in 10 World Cups. Their best performance was at the inaugural tournament in 1930 when they finished third. They reached the quarter-finals in 2002 courtesy of a 2-0 knockout win over Mexico in the last 16.
Their stunning 1-0 win against England in the 1950 group stage is among the greatest upsets in World Cup history. However, the success was short-lived and the U.S. failed to qualify for the next nine editions of the tournament.
How they qualified:
The pressure was on after the U.S. failed to reach the 2018 finals as they missed out for the first time in over 30 years.
Their latest campaign started slowly with draws against El Salvador and Canada before a 4-1 win over Honduras. They got the job done by scoring 21 goals in 14 games to finish third in CONCACAF qualifying behind Canada and Mexico.