Friendship takes backseat with greatness in sight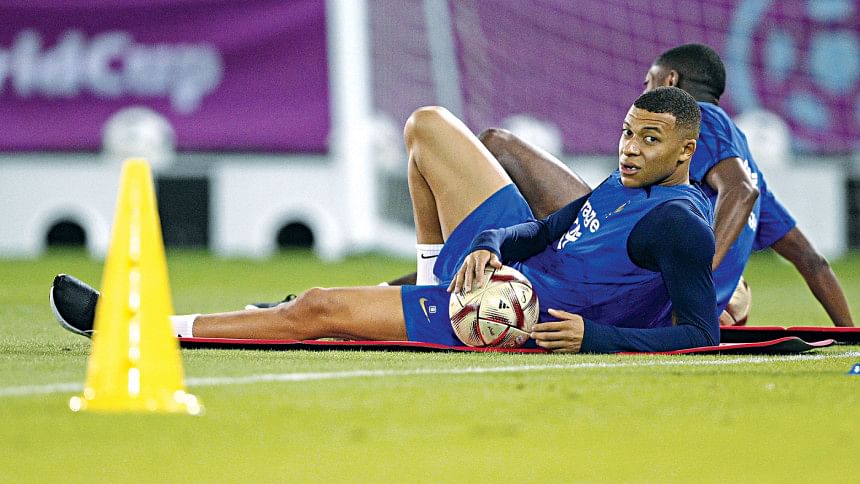 France's Kylian Mbappe is set to meet his good friend Achraf Hakimi once again at this World Cup. But this rendezvous is definitely going to be very different than their first meet-up which was at the team hotel of Morocco in downtown Doha where the France forward paid his Paris Saint-Germain teammate a visit just about a week ago.
Their meet-up last week was marked by an Mbappe tweet: A picture showing the two youngsters with arms around each other and the caption including emojis of the Morocco flag, a crown and a hand-gestured heart shape – in that order.
A different kind of hospitality will await Mbappe, though, on Wednesday at the Al Bayt Stadium in Al Khor where the Moroccan right-back, rated as one of the very best by the supersonic French forward himself, will be on duty to stop the darting runs of his friend.  
"ACHRAF HAKIMI. BEST RB IN THE WORLD," Mbappe had tweeted in January.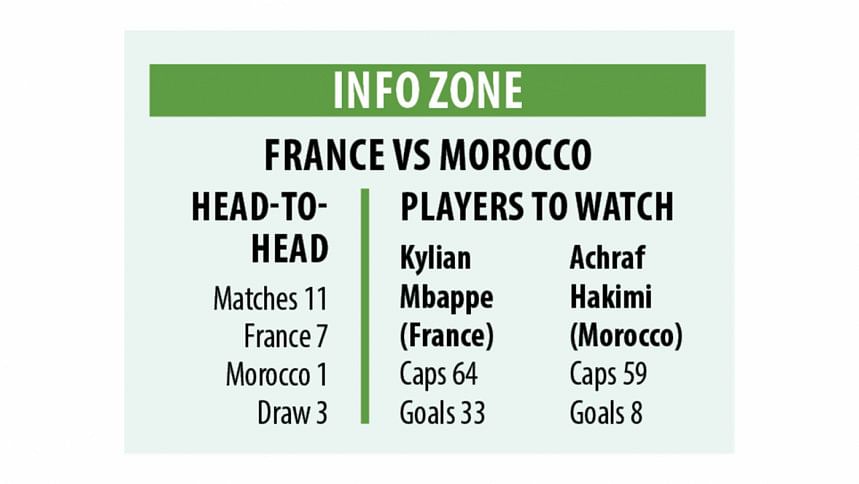 The duel will be a fascinating one for fans to enjoy. Seeing Mbappe, the top-scorer of the tournament so far with five goals in as many games, go up against Hakimi, who has remained an integral part of the best defensive backline in the World Cup that only conceded once, that too from an own goal in the group stage, must be entertaining even for neutrals.
Probably, Hakimi has also been anticipating a great confrontation as the full-back sent a tweet to his close friend Mbappe after it was confirmed the two would be facing each other in the World Cup semifinal. "See you soon my friend," wrote Hakimi on December 10.
Mbappe, as expected, was given special attention by England in Saturday's quarterfinal, where he was remained largely ineffective even though the French still won the game and progressed.
Morocco have no such similar plans, their coach Walid Regragui told a news conference on Tuesday ahead of the clash.
"I am not going to try and set up any particular tactical plan to counter Kylian," he said.
As far as Regragui is concerned, Hakimi will know it better how to keep Mbappe in check. 
"Achraf knows Mbappe better than me and trains with him on a daily basis, so he's better placed than I am to know how to deal with Kylian. Hakimi is one of the best players in the world, so it's going to be a great duel between the two," Regragui said.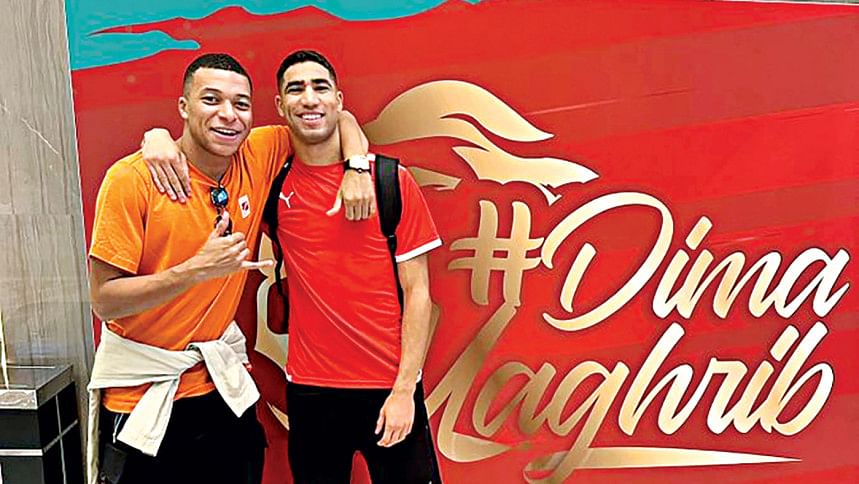 Regragui's assertion could be backed with strong logic. Born in space of just over a month between each other, Hakimi and Mbappe have forged a beautiful friendship since the Moroccan moved to PSG in July 2021. From rehearsing celebrations together to sharing the same taste in music and video games – as claimed by Hakimi – the two footballers go beyond their connection on the football field. Hakimi also mentioned how Mbappe teaches him French.
Both friends will be chasing different ambitions. While Hakimi would want to be the first African player in the World Cup final, Mbappe would like to help France become the first side since Brazil in 1962 to defend the title and, along with it, also earn the right to hold aloft the World Cup that has remained elusive to even greats for the second time at a young age of 23.
And as it seems, with greatness in sight for two of the World's finest talents, friendship is set to take a backseat in Qatar today.