Fitting stage finally set for eternal rivalry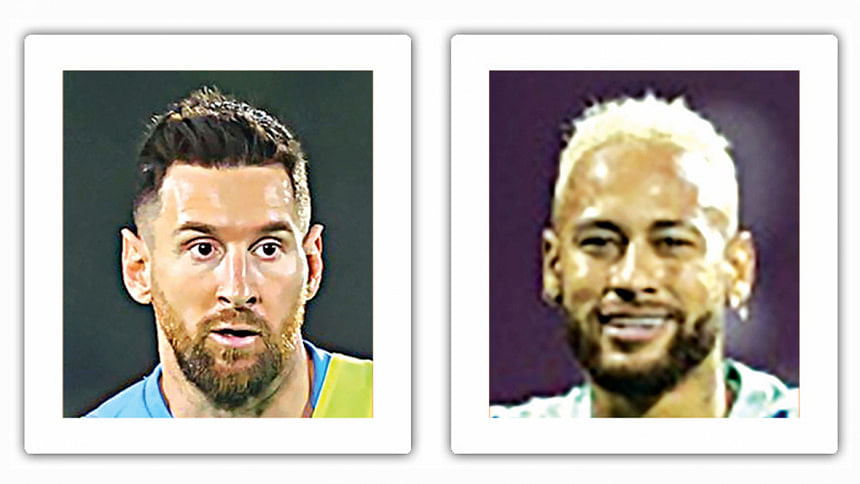 Every four years as the FIFA World Cup comes around, people in Bangladesh and across the entire world cross their fingers for a clash between two of the most loved and decorated countries in world football -- Brazil and Argentina. But like all good things perhaps, this one specific match comes way too rarely on the grandest stage of all.
The two teams have crossed paths only four times in the World Cup so far and never in a final, despite having won a combined seven titles and having appeared in 12 out of 21 finals. In fact, all four times they have met have come in either the second round or the Round of 16, the last of which came 32 years ago, when a cherubic Claudio Caniggia scored the winning goal for Argentina on the end of a brilliant run from Diego Maradona.
The games between the two neighbours have produced a fair bit of drama and excitement, hence, it's only fair for people to long for a Brazil v Argentina match.
That wish will come true if these two nations cross their respective hurdles tonight -- Brazil against Croatia and Argentina against the Netherlands -- in the first two quarterfinals of Qatar 2022.
Given the confidence and spirit these two sides have shown on their way to the last eight, barring that extraordinary defeat for Argentina against Saudi Arabia, there won't be many betting against a South American clash in the semifinals. Even the two teams exuded confidence ahead of their respective matches.
Why wouldn't they? Brazil are coming into this game on the back of a swashbuckling 4-1 win over South Korea, a performance reminiscent of the Jogo Bonito of the World Cup winning side of 1970 or that 1982 side, which has been dubbed as arguably the greatest side not to have won the World Cup. They've so far done justice to the hype that surrounds them every time, despite suffering a minor blip in a fairly inconsequential match against Cameroon in their last group stage game.
There was enough evidence from the body language and overall attitude of both coach Tite and right-back Danilo at the pre-match press conference that they were enjoying their time in Qatar, while staying focused on their job.
Tite, lovingly called 'the professor' by the people of Brazil for his philosophical views on football and other aspects of life, was in a chirpy mood, like you would expect from a man who knows his house is in order and there is no need for any unwarranted alert.
Having praised his opponents, last edition's runners-up Croatia for their 'individual and collective technical ability and resilience', Tite was more inclined to talk about his own team and their mental state. The 61-year-old, who will step down after the World Cup no matter the result, once again defended his team's celebration against South Korea and his taking part in it, hinting he might do the same again as 'it is the culture of his country'.
Argentina coach, Lionel Scaloni, meanwhile was more serious about his upcoming challenge against the Netherlands, whom the Albiceleste beat the last time they met at the World Cup, in the semifinals of the 2014 edition.
"Tomorrow's game is going to be a nice game to watch because there are two teams that propose to attack without neglecting their defense," said Scaloni, who guided his side to a first Copa America title in 28 years.
Serious or frivolous, both coaches admitted that at this stage every match is like a final and every opponent is like a finalist. With one win more they step one step closer to the title.
Both coaches know that these remaining three matches, if any of them go all the way, could help them leave a lasting legacy in footballing folklore. The world has been waiting 20 years for a world champion from South America and even longer for an Argentina-Brazil clash: the latter looks closer than ever, the former not that far away either.