'25-year-old' Malik labels Bangladesh experience 'a complete package bar traffic'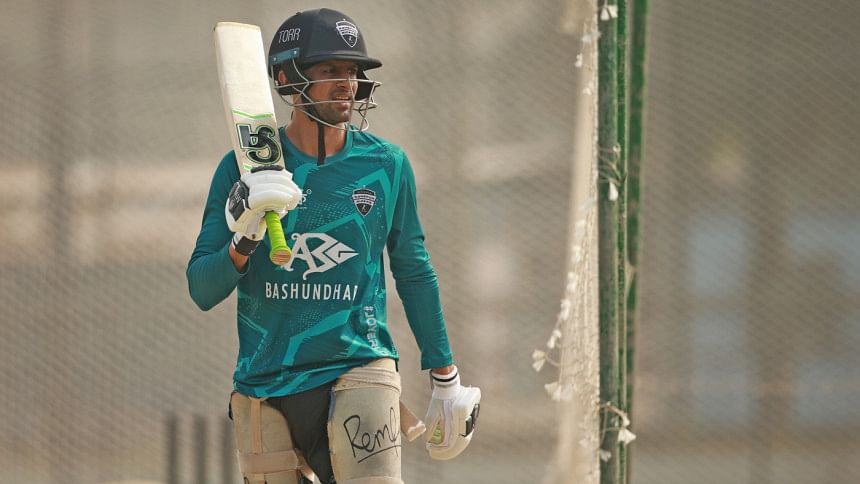 At a time when most of his former teammates have retired from the sport and switched professions, the 40-year-old Pakistan all-rounder Shoaib Malik has rubbished the notions of age slowing players down as he is still going strong delivering standout performances for the teams he plays for around the world.
The veteran all-rounder, who is amongst the leading run-getters for Rangpur Riders in the ongoing Bangladesh Premier League, is going toe-to-toe against players half his age and asserted that his fitness levels can be compared with that of a 25-year-old.
Having made his debut for Pakistan in 1999, Malik revealed that he has no intentions of hanging up his boots as long as he enjoys playing the game. Adding to this, he also put forward his desire to play again for the national side in the T20 format.
"Trust me, even though I am the oldest in the team, you can compare my fitness with a 25-year-old. What motivates me is I still enjoy coming to the ground and I still think that the hunger is there. As long as these two things are there, I am going to keep playing which is why I am not even thinking of retiring, Malik told the reporters in Sylhet on Sunday.
"I would retire from cricket once and for all but right now, my process and thoughts are not there, and at this moment, I am enjoying my cricket wherever I get an opportunity. I already retired from ODI and Test cricket but I am still very much available for the T20 format. Wherever I get the opportunity, I am giving my best," he added.
A household name in Bangladesh cricket, Malik said that he has, over the years, loved the people and cuisine of Bangladesh and took a special liking to the fish that is available in the country. But he did point out one aspect of Bangladesh that he doesn't enjoy- the traffic.
"I love the people of Bangladesh. They are very loving people and support their team. I love the food here, especially the fish. Even the players in Bangladesh are lovely people and they want to improve their game. It's a complete package when I come to Bangladesh. I have only one complaint and that is the traffic," he said.
Having seen Bangladesh cricket for years, Malik acknowledged how far Bangladesh cricket has come and how it has evolved over the years with several players getting international recognition.
"I guess a lot of things have changed and a lot of Bangladeshi players have got recognition around the world. They are getting opportunities all over the world in leagues and they are also get success. I guess one area they can improve is when they play abroad and if they are provided with consistent opportunities, they can improve their game and be good abroad," said Malik.