'Zimbabwe are a dangerous side at home'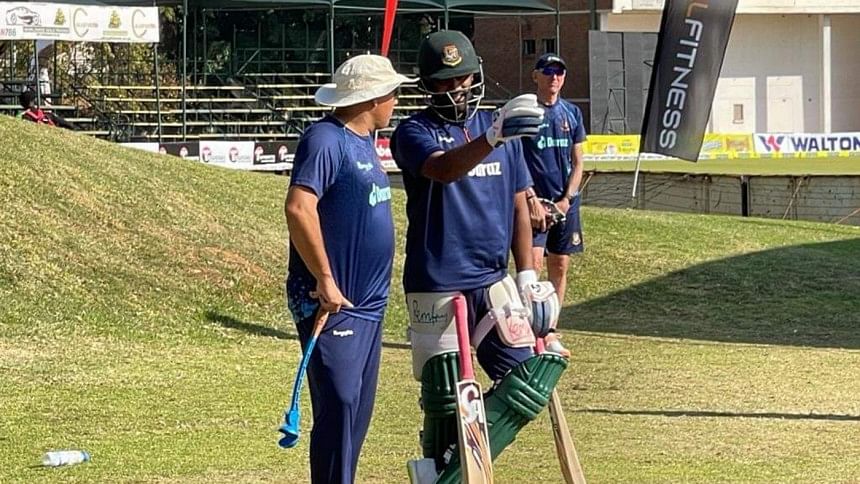 For Bangladesh, things have been chaotic in Tests and T20Is both on and off the field lately. The Test and T20I sides have seen sudden change in leadership, with Mominul Haque and Mahmudullah Riyad being stripped of captaincy of the Test and T20Is respectively.
But that did not see Tigers fare any better in these two formats, with the Shakib Al Hasan-led Test side suffering a humiliating 3-0 defeat in their recent-most Test series away to the West Indies in June while an inexperienced T20I side, under the leadership of Nurul Hasan Sohan, endured their first-ever bilateral T20I series defeat against Zimbabwe this week.
Amid such mayhem, if Bangladesh cricket can find some sort of order and stability, at least on the field, it is in their preferred format of one-day cricket. The Tigers have been in tremendous form in the format lately, winning six of their last seven ODI series under the leadership of Tamim Iqbal.
But Tamim still remained cautious ahead of their first match of the three-match ODI series, starting today at the Harare Sports Club.
"Considering the strengths of the two squads, we are definitely ahead of them. But in cricket, whichever team plays better on the day wins. Zimbabwe won the T20I series simply because they played better cricket than us. It's the same when it comes to the ODI series. We obviously want to beat them but for that we would have to bring our A-game. In their conditions, Zimbabwe are a dangerous team," Tamim said at the pre-match press conference yesterday.
Bangladesh go into the series on the back of ODI series triumphs over South Africa and the West Indies. The Tamim-led side defeated the Proteas for the first-time ever in their own backyard back in March before whitewashing the West Indies in a three-match series last month.
And Tamim remained adamant that the team would keep doing whatever had worked for them lately.
"We have to do whatever we have been doing in recent matches – that's the plan. We also have to rectify those things that we did not do right. Most importantly, we would need to follow the process so that we can come out as winners even from difficult situations," Tamim added.
Tamim's long-term plan since taking the leadership role has always been surrounding the upcoming ODI World Cup next year in India. According to the left-handed opener, this series could be an opportunity for some of the youngsters in the squad to cement their places in the eleven ahead of the ODI World Cup.
"Apart from [Mahmudullah] Riyad, Mushfiqur Rahim and I, it is a very young squad. There are one or two spots in the squad which have not been cemented yet. So, considering that, there is an opportunity for every young player to make their statement and get into the eleven," Tamim added.