Pooran optimistic about series victory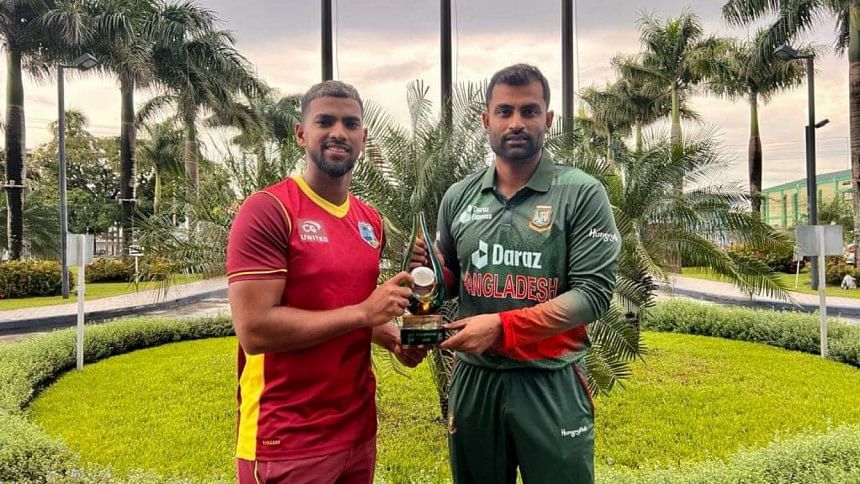 Despite the six-wicket defeat to Bangladesh in the first ODI, West Indies captain Nicholas Pooran is hopeful about winning the three-match series, hoping that his side will be able to break the losing streak against the Tigers.
"We know Bangladesh have had us in the last couple of [ODI] series, but that's OK. I feel like we're still going to win this series. We'll get the opportunity to come (back) again on Wednesday. We just need to continue believing, staying in the fight," Pooran told the media.
The 26-year-old praised his team's attitude and claimed that his side is working hard to become a better unit.
"We definitely have been fielding better as a group -- taking catches, diving around. It is a really young team. We reflect a lot, we do a lot of homework and we're trying to get better as a team and as cricketers.
"You see the guys running around with energy and I can't ask for any more as a captain on the field. I just hope that we can continue to learn, we could continue to get the support of the management and the coaching staff, the fans, the media, and everyone. Just continue to back us and I believe we will do brilliant things in the future," Pooran added.
Bangladesh have never lost to West Indies in an ODI series since 2014 and despite the defeats in both the Test and T20I series in the ongoing Caribbean tour, Tamim Iqbal's side managed to bounce back and are leading the three-match series 1-0.
The second match of series will take place tomorrow in Providence, Guyana.