Fielding woes on Tamim's mind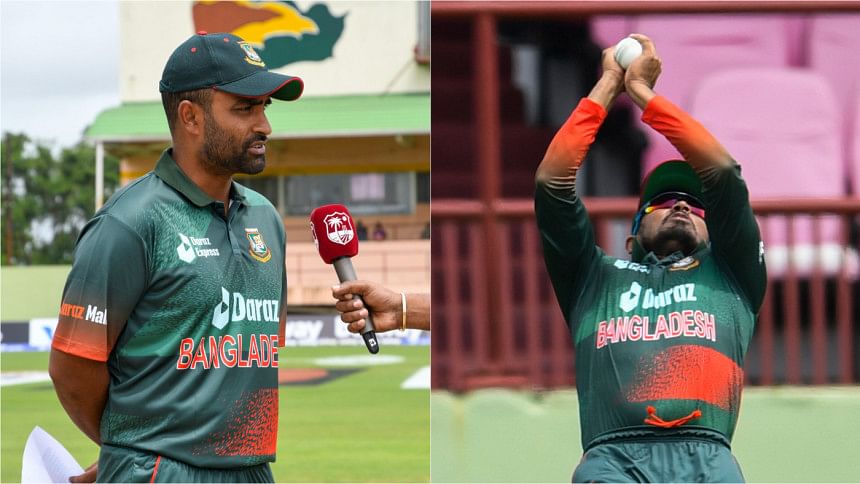 Despite a comfortable six-wicket victory over the West Indies in the first ODI, Bangladesh struggled on some occasions during the match, especially in the fielding department. 
The Tigers dropped multiple catches, which enabled the hosts to stitch a 39-run 10th-wicket stand.
ODI skipper Tamim Iqbal hinted that fixing these issues was imperative because it may cause greater suffering against stronger opponents.
"I think there are so many things to improve on. The mistakes we made today [Sunday] would be very costly in better conditions and against bigger teams," Tamim said after the match.
"Ever since I became the captain, I have been worried about this. It has to stop. If we had caught the catches, we would have chased 115 runs in this match. We need to figure it out," he added.
While Bangladesh have often opted for a "safer" option while approaching any cricket match, they decided to form a squad with six bowlers and five batters for the first ODI against the Windies. 
When asked about the unusual game plan, Tamim said: "We had a lot of debates about whether we should play an extra bowler or a batter. If we'd played an extra batsman, it would have been safer, but you have to take chances in international cricket. You'd probably ask me the question another way round if we had lost the game today, but I'm glad that the plan worked out well." 
Mahmudullah Riyad played a decent unbeaten 41-run knock and finished the game in style with a boundary. Although his recent performances with the bat in T20 cricket have been called into question, the ODI skipper backed his colleague and illustrated the significance of Riyad's contribution in the absence of the likes of Shakib Al Hasan, Mushfiqur Rahim and Yasir Ali Rabbi.
"Regular batsman at No. 3, 4, 5 were not available, who are are very important for us. 25-30 runs also became very important for Riyad Bhai. When we look back after one or two failures, we see only 25 runs, 26 runs. But those 25, 26 runs are very important.
"If you think of the three ODIs in South Africa, he didn't have a chance to play big innings there. That's why I think his situation should be looked at from a different perspective. Because his work is hardly appreciated," he concluded.