Can't win without 'game-changers', Ashraful opines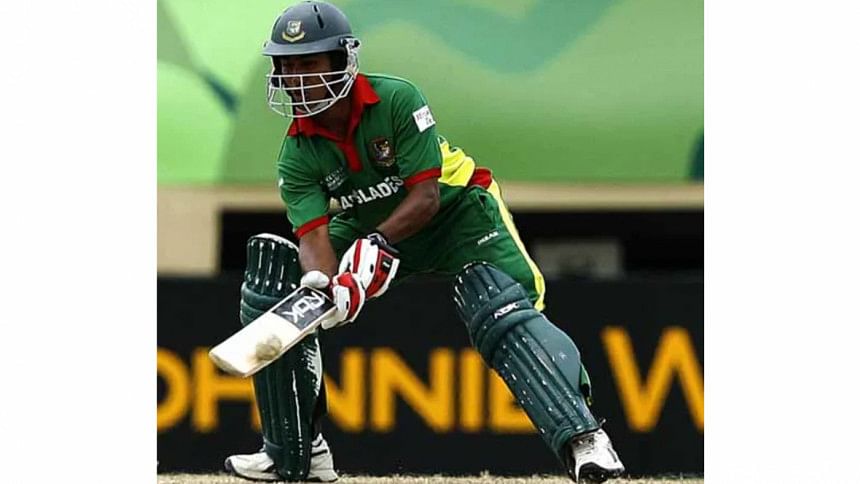 "We don't have someone like Rovman Powell and that made the difference," former Bangladesh captain Mohammad Ashraful said as he summed up the Tigers' 35-run defeat in the second T20I against the West Indies in Dominica on Sunday.
"If you look at the innings from Shakib Al Hasan, it was the most successful from a Bangladeshi batter. But such an innings in T20 cricket serves no purpose. Here, you have to play according to the required run-rate. How many wickets you lose hardly means anything. My point is that we don't have any power hitters. Either someone sets the tone early or someone needs to exhilarate in the later part of the innings. Where is that player in our team?"
Powell's blistering 61 not out off 28 balls and opener Brandon King's measured 57 off 43 deliveries saw the hosts post an impressive 193 for five, making the most of batting first in ideal conditions.
Shakib's unbeaten 68 only reduced the margin of defeat. The visitors lacked urgency throughout their innings and were limited to 158 for six.
"Do we have a game-changer in our team? Unfortunately, the reply will be in the negative. A T20 game can change in two or three overs. A single bowler or batter can change the complexion of the whole game in two-three overs. But we have a philosophy of team performance and I think the problem lies with that," Ashraful explained.
The former skipper was also not ready to say that Bangladesh did not have power-hitters, opining that a proper process would be the first step.
"We don't have power hitters but I don't buy that it is a problem we cannot solve. I think we have players, but we don't have the right process to produce quality T20 players.
"You have to clearly give someone the role of power-hitter. Otherwise, we cannot overcome this situation. We have been playing T20Is for the past 15 years but we have unfortunately not improved much. Our players also hardly get chances to play T20Is."
The right-handed batter also blamed the poor domestic structure for lackluster performances in T20Is.
"Where is our T20 domestic structure? How many matches do our players play in a season? The most pathetic part is that we play T20 matches on a pitch where a score of 115 and 120 is good enough to win. After all that, we are crying about not having a power-hitter. You have to provide wickets where teams can easily score 200 runs. I don't think power-hitting always depends on muscles or physique. It is a skill you have to develop through a process," Ashraful elaborated.