BCB still waiting on Tamim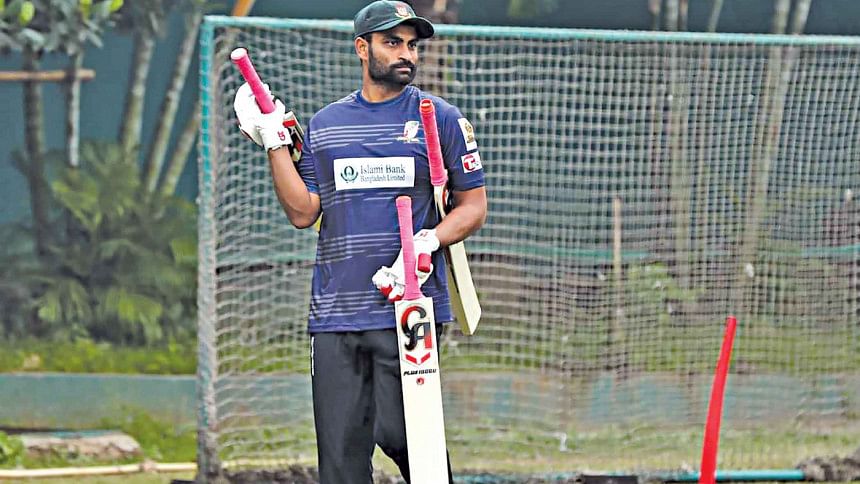 Bangladesh ODI captain Tamim Iqbal's T20I future has continued to fuel rumours with BCB's cricket operations chairman Jalal Yunus today telling the media that the information is due soon.
During the second T20I against West Indies in Dominica, Tamim had posted a curious status where it appeared that he was saying goodbye to the format. To make matters even cloudier, Tamim then deleted that post. With Tamim taking a self-imposed hiatus from the T20I format, the rumour surrounding his availability has given rise to a curious scenario. 
While talking to reporters today, Jalal told the media that they are still waiting for Tamim's answer.
"Tamim will let you know, wait for it," he said when asked about whether there were any developments from Tamim's side.
What could be ascertained from Jalal's talk with the media however was that the BCB are still waiting for Tamim to return to the shortest format.
"Maybe after this series or end of July. He had asked for time till July and he was supposed to inform in August. At the end of July or at the beginning of August, he will inform. We don't have to give reminders. We have held plenty of meetings with him. So there is nothing to remind him of. He will say since it's upto him to disclose. He didn't say whether he will play the World Cup. He didn't even tell us whether he is available. Forget the World Cup, whether or not he will play T20s is important. We were always positive and we wanted him. The decision belongs to him, not us," Jalal told the media today.
Tamim had travelled to Guyana ahead of the T20I series and the rest of the side have now reached Guyana for the third and final T20I. It was learned that the opener, who is not part of the T20I assignments in Windies, attended the T20I side's team meeting yesterday.
With the T20I World Cup slated for October in Australia, the Bangladesh think tank will hope that a decision on Tamim's future comes as early as possible to help with planning for the major event.