The day when Shahriar made the Aussies pay
On January 25, 1986, the dashing left-handed opener Shahriar Nafees was born. He exploded on to the scene in 2006 with a brilliant maiden hundred against the mighty Aussies at Fatullah. Let's recall that awesome knock on his special day!
Day: April 9, 2006. Place: Osmani Stadium in Fatullah. Occasion: First Test of the two-match series against Australia.
Bangladesh captain Habibul Bashar won the toss and decided to bat with overcast conditions at the ground.
He wanted his batsmen to put up a good show on the first day.
What followed became the stuff of legends…a lively 20-year-old opening batsmen playing only his fifth Test made the entire cricketing world stand up and take notice.
Yes, it was the day when Shahriar Nafees etched his name in the annals of Bangladesh cricket, and became the first batsmen for his team to smash a century against Australia in Test matches.
Till today, he is the only centurion for Tigers against the Australian team.
Those who were fortunate to witness his knock of 138 would never forget Shahriar getting on top of the legendary spin maestro, Shane Warne.
The left-handed opening batsmen from Bangladesh had a plan against Warne's leg-spin, and it worked out brilliantly.
Shahriar faced 56 balls from Warne in his innings, scored 67 runs with ten blistering boundaries, mainly on the leg-side.
Anything tossed up and full, Shahriar used his feet and drove furiously. The ball went like a bullet through cover and extra-cover from his bat.
When Warne adjusted his line from outside off to off and middle, Shahriar used the sweep extensively. He swept good length balls effortlessly, and made a mockery of the field placement.
With runs coming thick and fast from Shahriar's blade, Australian bowlers changed their strategy.
Shahriar copped a nasty bouncer on his head from the speedster Bret Lee. Couple of short, rising deliveries struck him on the body, but Shahriar was undeterred.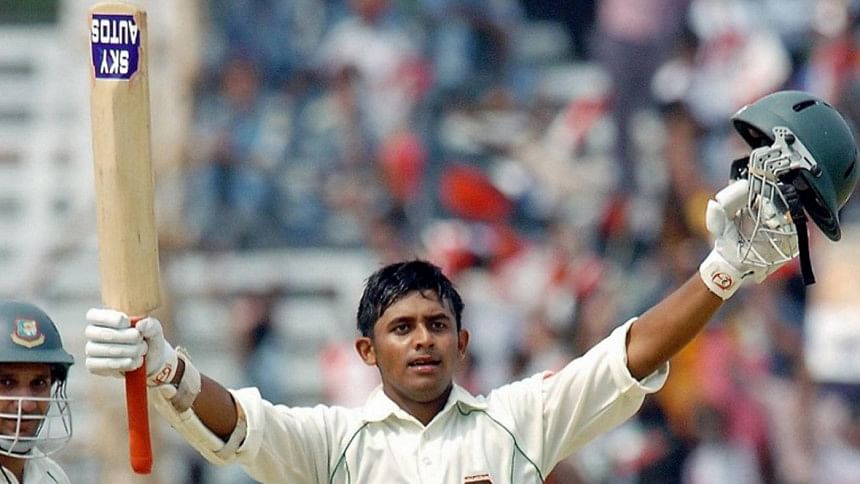 The Bangladeshi opening batter endured the difficult spells from the Australian fast bowlers.
He kept the scoreboard ticking with ones and twos when boundaries were hard to come by.
When presented with width, either from the spinners or pacers, Shahriar did not miss out on the scoring opportunities.
With Habibul Bashar giving him company, Shahriar played his natural game and didn't get bogged down at any point in his innings.
The second wicket stand between them brought 187 runs in real quick time, and completely changed the complexion of the match on the first day.
When Shahriar was finally dismissed by MacGill, Bangladesh were 265 in 60.2 overs for the loss of three wickets.
Shahriar faced 189 balls in his knock of 138 and smashed 19 boundaries to the delight of the home crowd.
On the back of his splendid hundred, Bangladesh scored 355 runs in 88 overs in the first day.
When you come out with a hundred against them [Australia], it's simply a great, great feeling," an excited Nafees told the reporters in the press briefing after the end of play.
"And when players like Adam Gilchrist and Ricky Ponting congratulated me saying that it was a well-paced hundred, joy knew no bound for me," he added.
Shahriar's maturity was appreciated by his teammates, and he talked about learning from his previous mistakes, notably against Sri Lanka.
"I was wrong in choosing the ball for the sweep shot against Murali," said Nafees.
"But I think I learnt from my mistake which reflected in the day against Warne. My main intention was to play according to merit of the delivery."
Although Shahriar was dropped on 66 at the fly-slip by Warne, he made most of the reprieve and entertained Bangladesh fans with an unforgettable display of batting, that too against the likes of Gillespie, Clark, Warne, MacGill and Lee.