Saqlain, Shuvagata to board flight tonight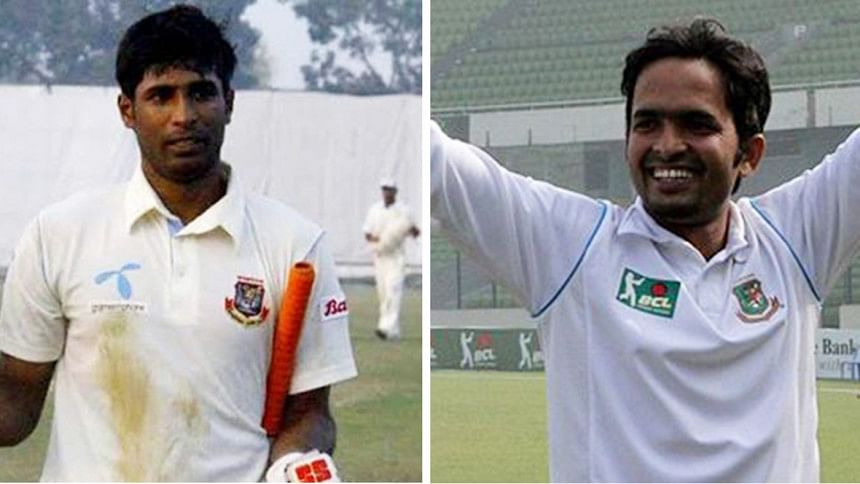 Saqlain Sajib and Shuvagata Hom will fly tonight to join the national cricket team at Bangalore as replacements for left-arm spinner Arafat Sunny and pacer Taskin Ahmed in the ICC WT20 2016 in India.
As Arafat Sunny and Taskin Ahmed were suspended today from bowling in international cricket with immediate effect after an independent assessment found their bowling actions to be illegal, Saqlain Sajib and Shuvagata Hom were picked by the Bangladesh Cricket Board as cover and are due to board their flight tonight, BCB sources confirm The Daily Star.
Read more: Bowling action of Taskin, Sunny illegal - ICC
Both Shuvagata and Saqlain were in action during the ongoing Bangladesh Cricket League. Shuvagata plays for Central Zone while Saqlain features in the North Zone side. Shuvagata has picked four wickets in his last four first class games. Saqlain captured eight wickets in his last two FC matches for North Zone.
Taskin Ahmed and Arafat Sunny underwent assessments in Chennai last week, after being reported for suspect actions during the World T20 round-one match against Netherlands.
"Arafat's analysis revealed that the elbow extension for majority of his deliveries had exceeded the 15 degrees' level of tolerance permitted under the ICC Regulations, while not all of Taskin's deliveries were legal," the ICC's media release added.
The pair will, however, be allowed to play in domestic cricket, but they must do so with the Bangladesh Cricket Board's approval.
Left-arm spinner Abdur Razzak was the first Bangladesh bowler to be suspended, in November 2008, before the ban was lifted in March 2009. Al-Amin Hossain was also reported for a suspect action in 2014, but was cleared after an assessment in Chennai.
Offspinner Sohag Gazi was suspended from bowling in October 2014, and he was cleared after a second test in February 2015.