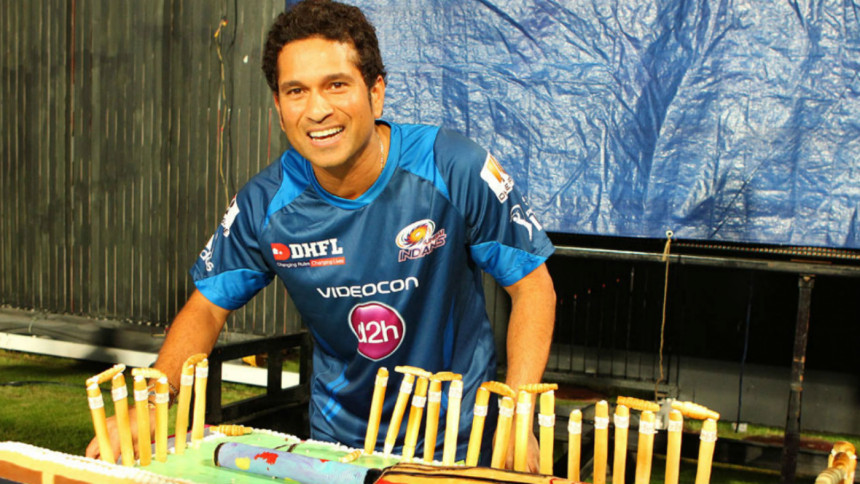 It has been almost three years since Sachin Tendulkar, who celebrates his 43rd birthday today, retired but his brilliance and mind-numbing consistency still resonates. What makes his career stand out as one of the all-time greats -- besides the brilliance of his strokeplay -- is the pressure of expectations he had to withstand throughout from a cricket-mad Indian public. Through it all the dedication to his art never wavered, as evidenced in his performance on the field. 
For 24 years since his debut against Pakistan in 1989, Tendulkar remained at the top of the game -- a claim few, if any, can make. Thoughout that time, he was arguably the best batsman in cricket, sharing that accolade with two of the greatest to ever play the game: West Indian Brian Lara who ruled the roost till his retirement in 2007, and Australia's Ricky Ponting, who although making his debut six years after Tendulkar, retired a year earlier than the Indian genius in 2012.  
Any appreciation of Tendulkar cannot be complete without a glance at his numbers. 34,347 runs across two formats (15,921 runs in Tests, 18,426 runs in ODIs) and 100 international centuries (51 in Tests and 49 in ODIs). A measure of his consistency and longevity is that the next person on the list in terms of international centuries is Ponting with 71 -- in itself a great achievement but dwarfed by Tendulkar's 100. 
Bangladesh has also been a happy hunting ground for Tendulkar. He was the man-of-the-series in the 1998 Independence Cup which involved India, the home team and Pakistan. In fact, that tournament may have been a turning point for Tendulkar, as he was emerging from an unhappy captaincy campaign. He also hit his 100th international 100 at the Sher-e-Bangla National Stadium in Mirpur in March 2012 in the Asia Cup match against Bangladesh. 
The man was not without a sense of occasion. He retired with exactly 100 centuries and upon playing his 200th Test match -- another record that may take some beating. Coincidentally, or perhaps not, April 24 1998 is also the date of one of his more famous centuries. After taking India nearly single-handedly to the final of a tri-series in Sharjah with a century against Australia a couple of days ago, he hit another one against the same opponent -- the best team of the time -- in the final, to walk away with the man-of-the-tournament trophy, which just happened to be a car, on his 25th birthday.