Sachin and Shane sell cricket to New Yorkers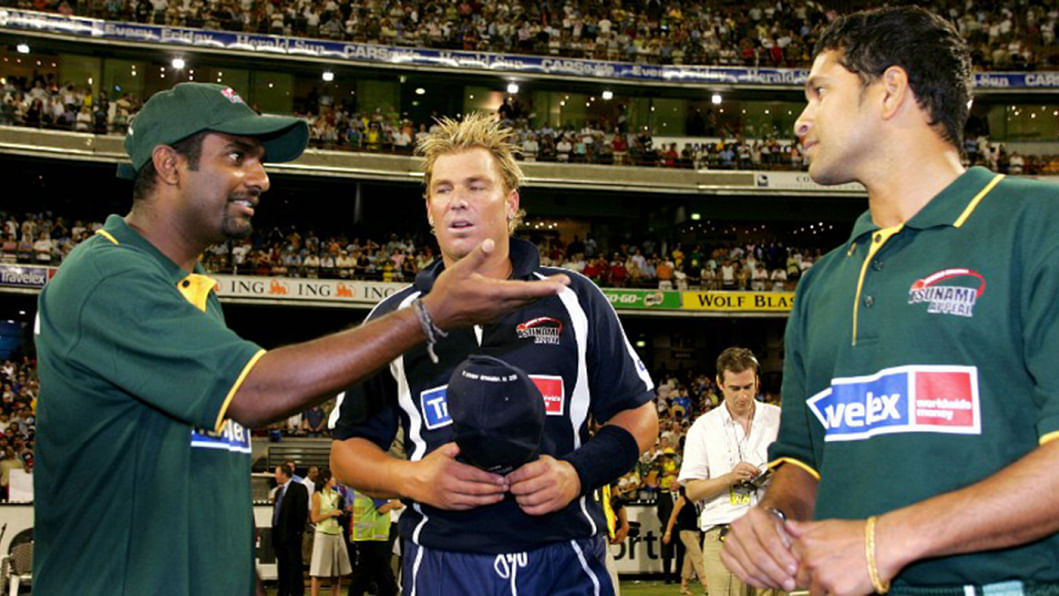 -'Masterblaster' Sachin Tendulkar of India and Aussie spin maestro Shane Warne will lead opposing teams of retired cricketers for the match on Saturday at Citi Field

-The lineups read like a who's-who of cricket over the past 25 years, including superstars like Brian Lara, Wasim Akram, Muttiah Muralitharan, Matthew Hayden, Shoaib Akhtar and others
When Sachin and Shane stroll down the streets of the Big Apple, around 95 percent of pedestrians pass them by without a second look, but the rest go bonkers when they recognize the cricketing legends in flesh!
Sachin Tendulkar and Shane Warne are two of the world's most celebrated cricketers, and they have arrived in America with a mission, a sporting mission of promoting the game they love to the Americans.
They are the two pillars of a new venture, All-Stars Cricket, where retired international cricketers will play T20 matches in two teams, Sachin's Blasters and Warne's Warriors in various venues across the United States of America, reports The Times of India.
"Wherever Sachin goes, you've got a billion people who love him," said Warne, who is in the United States with Tendulkar for three exhibition matches, beginning Saturday at Citi Field.
"That's just in India, let alone around the world. Coming to America you really only have cricket lovers, but there's still so many of those, especially from India, Pakistan and Sri Lanka."

There are few sportsmen, forget cricketers with the credentials of Tendulkar, 42, who has a good case for being the greatest batsman after Don Bradman of Australia.
Sachin began to play international cricket at the age of 16, and by the time he hanged his boots, he had scored 15,921 runs in Test matches, the top level of the game, more than 2,000 ahead of his nearest rival.

The Australian Warne, 46, is by and large considered to be the greatest leg-spin bowler —Swerve, spin and the straighter one bamboozled batsmen all over world. He ranks second in wickets taken in Test matches.
Warne and Tendulkar said they welcomed the partial respite that America gives them from their sometimes suffocating notoriety in cricket countries.

"There is a bodyguard with me 24 hours," Tendulkar said matter-of-factly.

Warne added: "It actually could harm him; he gets stampeded."

To Americans, cricket can conjure up images of sleepy English afternoons. "Everyone has this preconceived idea of what cricket is," Warne said. "A five-day test match, no result, like yawn."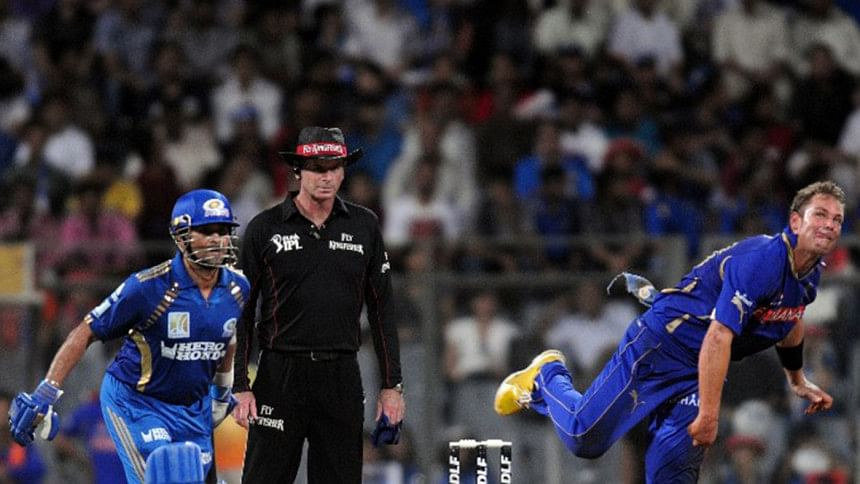 But the game at Citi Field will be Twenty20 cricket, a fast-paced three-hour form of the game that has been growing in popularity.
"It's a great version of the game," Warne said. "It's got the skill, the athleticism. It's the rock 'n' roll version, you've got no time to think."

"Toward the end, every ball matters," Tendulkar said.

It is possible that the game may leave a lasting mark on Citi Field, or at least on its big video screen in center field.
Organizers have grown a pitch in Indianapolis and are bringing it here on a flatbed truck for the game.
An 8-inch hole will be dug in the field, and the pitch will be dropped into place. The mound will also be lowered some in order to prevent fielders from tripping over it.
The players in the exhibition games are all a bit past their primes, but Warne and Tendulkar believe the quality of cricket will be high.

"They're training, proper training," Warne said. "It's nice to get back into it, and bowling and batting again and feeling that rhythm. It's sort of like getting a band back together."