Russia expects to avoid full ban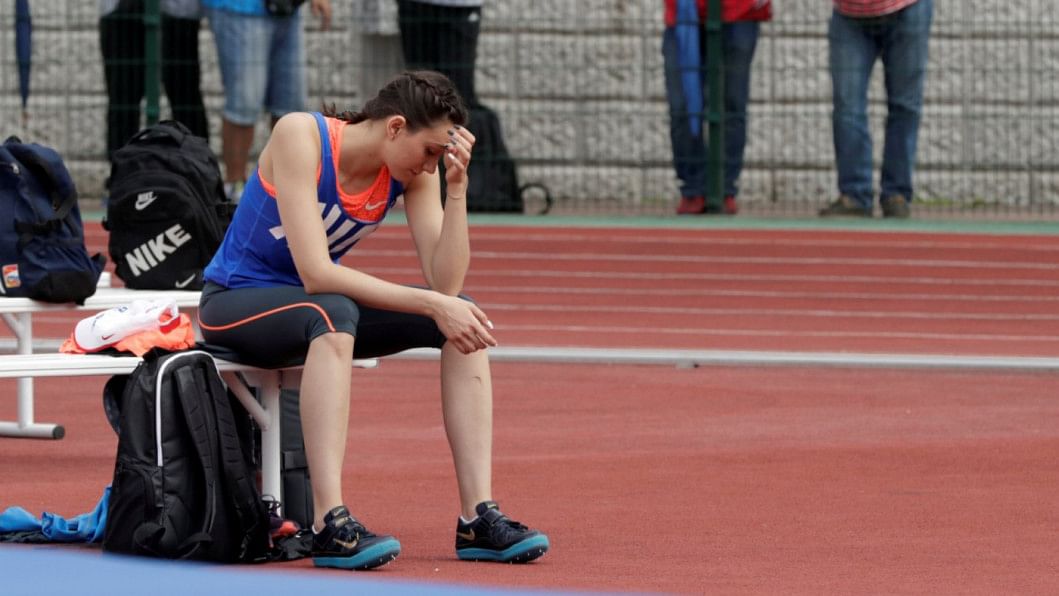 Russia insisted Friday it expects to avoid a blanket ban from the IOC on its competitors at the Rio Olympics despite its track and field squad losing an appeal over a suspension for state-sponsored doping.
"All sportsmen who have not been convicted or are not under suspicion of doping should have the right to compete," Kremlin spokesman Dmitry Peskov said.
"That is the decision we are counting on."
The International Olympic Committee's executive board are to hold a conference call on Sunday to discuss banning Russia from the Rio Games starting on August 5.
The Court of Arbitration for Sport (CAS) on Thursday ruled against Russia's athletes in a decision seen as a key indicator as the IOC debates whether to kick out the whole Russian team.
The IOC is facing international pressure to act tough on Russia and ban the entire team over bombshell revelations of a state-run doping system that has seen the country cheat its way to victory.
Fourteen national anti-doping agencies including the United States, Canada and Germany sent a joint letter to IOC President Thomas Bach on Thursday urging him to ban Russia from Rio.
Officials in Moscow have slammed the decision by CAS to reject its appeal against a ban from the world athletics body IAAF, calling it part of a broader political campaign by the West against Russia.
The suspension of the track and field team already means that star athletes like pole vaulter Yelena Isinbayeva and hurdler Sergey Shubenkov will not be in Rio.
Isinbayeva -- who has threatened to call time on her career over the ban -- slammed the CAS ruling as a "funeral for athletics."
Sports Minister Vitaly Mutko -- who has clung on despite the scandal -- said Moscow now hopes the IOC will defer to individual international sporting federations to decide whether other Russian squads can compete.
The CAS ruling has been the focus of Olympic attention since an independent WADA report this week said Russia ran a "state-dictated failsafe system" of drug cheating in 30 sports at the 2014 Sochi Games and other major events.
But Russia has found support from some international sports bodies, with the International Judo Federation (IJF) insisting all clean athletes should be allowed to take part in Rio.
"We hope that by allowing participation of Russian athletes in Rio 2016, we will send out a positive message to all the young people who deserve to be given examples of friendship instead of examples of Cold War," said IJF president Marius Vizer.
Individual Russian federations said they were now looking nervously ahead for the IOC to make its next move.
"We're all in suspense waiting for the IOC decision," wrestling federation president Mikhail Mamiashvili told AFP.
"I hope that the common sense and personal responsibility of those who will take the decision will prevail."
The IAAF banned all of the Russian track and field team over allegations of state-sponsored doping but said athletes who prove they were not tainted by their country's corrupt system could be cleared.
In the IAAF has only gave permission for one Russian team member to compete as a neutral -- US-based long jumper Darya Klishina to compete in Rio.
The IOC has appeared to back the principle that international sporting federations could clear individual athletes in case of a blanket ban but with just two weeks to go until Rio time is slipping away.
The Russian press had widely predicted that CAS would decide against Moscow and reaction was a mixture of soul-searching and criticism over systemic failings.
"They accused us of setting up a system in the country based on doping and we didn't react at all to these accusations," wrote daily Sovietsky Sport. "That's why they're banning us."
"Alas, everything that is happening with our sports is the fruit of our own errors," a column in usually pro-Kremlin tabloid Komsomolskaya Pravda said, citing years of mismanagement.
"It is far from certain that even the current apocalyptic storm will force us to change our sport. Maybe only if the IOC buries our team on Sunday."