Ronaldo doesn't let defeat ruin film debut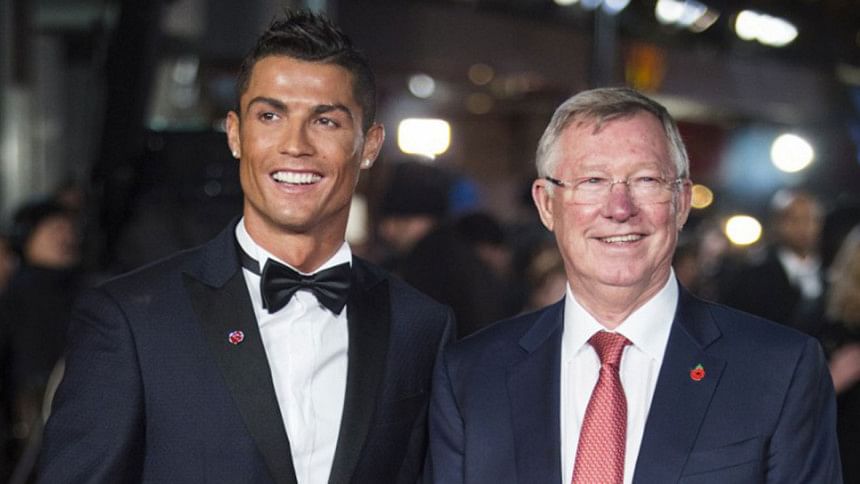 Real Madrid star Cristiano Ronaldo said he was sad about the club's 3-2 loss to Sevilla but reticent to let it overshadow Monday's presentation in London of the world premiere of "Ronaldo" the documentary about the Portugal striker's life.
"Of course I'm a bit sad about the game yesterday, I don't want to mix that up with today," Ronaldo told reporters. "This is one of the most important days of my life. Not everyone who plays gets the opportunity to have a film made about them by these people. It's a unique moment in my life and I want to enjoy it."
Ronaldo spoke the influence of agent Jorge Mendes and Manchester United manager Sir Alex Ferguson on his move to Old Trafford in 2003.
"With United I have a great passion. What Jorge did for me at 18 with the words of Ferguson was a dream. To play in Sporting and move was 'wow, what is that?'
"When Ferguson wanted me and said I'd play 50 percent of the games that was unbelievable. I took that decision because Jorge helped me. The last word from Ferguson was key also."
He said it was strange to have a film crew in his house.
"At the beginning it was a little bit strange to be honest because during my life I have never put people in my house I don't know...well...sometimes!"
He also said that he didn't feel he gave away too much during the film.
"Too much? Maybe but I just had fun. I don't regret anything. I feel unbelievable. When you do something people will find reason to criticise you, but it's normal."
He said he was happy to give back to his supporters.
"People like me and I've got to give them back with the good stuff in my job, which is to play football. This documentary was to show what I've got inside the house -- with my son, with my friends, my family. I think it will be interesting -- sad, happy, funny moments. The fans are going to love it."
Ronaldo also added that he was happy to see footage of him playing as a child included in the documentary.
"It was unbelievable when I started to watch it, I just loved it. Since I was a young boy I always felt special sometimes. Not just for myself but I saw people look at me with different eyes, they knew I was different to the other ones. I was feeling bad."
He said the film begins and ends with him winning the Ballon d'Or because the event is a key moment.
"The Ballon d'Or is there in the movie because it's an important part -- the feelings, the environment around this trophy. It is an important part that people are going to like.
"Many parts of the movie, I feel like: 'wow, great images.' One of the parts I feel more about is not my part, it my brother's part and my mum's part. These are the parts I feel are more intense in the movie. My parts are cool, too -- especially when I was with Cristiano [his son]."
Ronaldo also stressed how knowledgeable his son is about the game.
"Cristiano Jnr appreciates good players like his dad. He doesn't just speak about Lionel Messi. He's intelligent. He knows. I'm never going to say to him not to follow this team or this player. He is a happy boy and understands his daddy plays in Real Madrid. He's an unbelievable boy."
He refused to be drawn about the current FIFA scandals: "I'm not afraid to answer anything with what I think -- but I'm not going to speak about it because when Cristiano says something it's a huge thing. I'm not going to be involved in these problems. What do you expect me to say?"