Wu rewrites diving records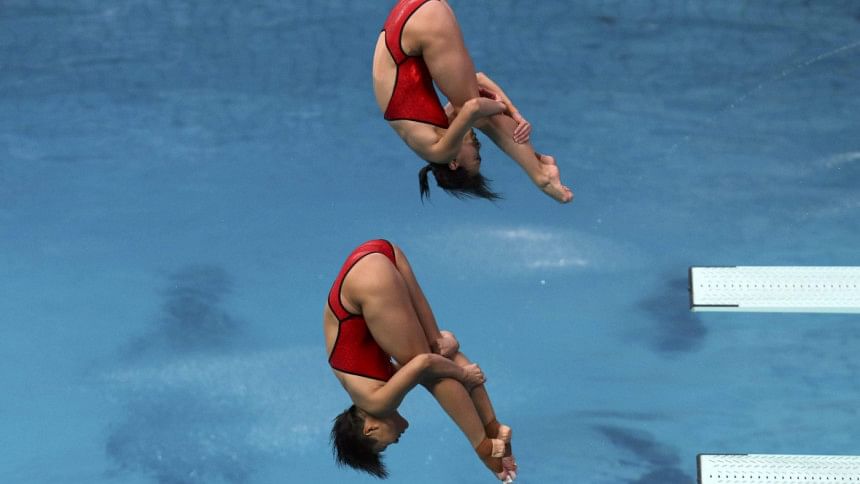 China's Wu Minxia splashed into the Olympic record books on Sunday, passing legends like American Greg Louganis and "big sister" Guo Jingjing as the most decorated diver in history.
Wu became the first person with five diving gold medals thanks to a no-doubt victory with partner Shi Tingmao in the women's synchronised 3m springboard that kicked off the Rio Games competition and China's hopes of an eight-medal sweep.
"I'm really happy to get this medal. We all wished that the Chinese divers would have a good performance during the Olympic Games," Wu said afterward.
The result establishes her as one of the great all-time Olympians and sets a number of new diving milestones.
She passed the now-retired Guo to become the first man or woman with seven total diving medals, and is now the only diver to win four golds in a single event.
At the age of 30, she also became the oldest women's winner in Olympic diving history, and Wu said: "I thought about giving up before these Olympic Games because I got injured for a month and I thought it would take a lot of time to recover."