'Winning never gets old'
Farah completes epic twopeat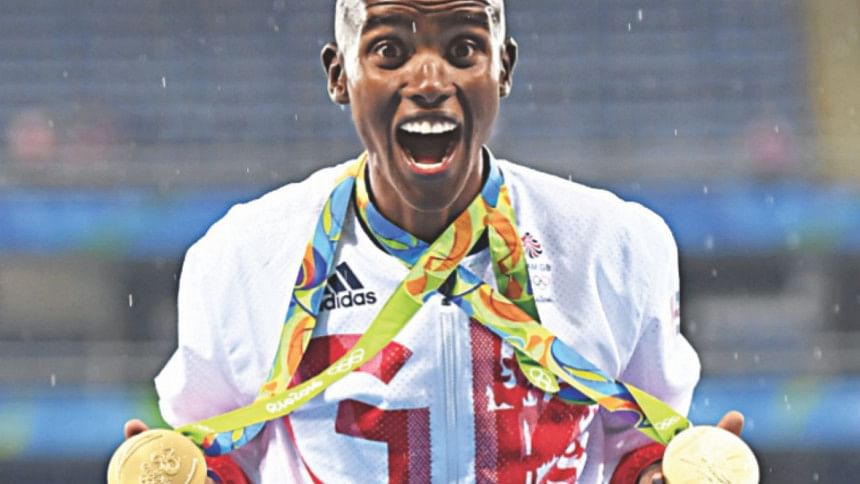 Britain's Mo Farah warned he aims to keep winning after becoming the first man in 40 years to retain the two Olympic distance crowns.

"It never gets old," beamed the 33-year-old after capturing his second successive 5,000m title on Saturday, winning the final in 13min 3.30sec to emulate Finland's Lasse Viren, who did the double at the 1972 and 1976 Games.

"Mentally I had to be on the top of my game. The guys were out there to get me. I had to be alert. It shows I didn't just fluke it in London," added Farah.

"To do it again is incredible. I can't believe I did it, it means so much to me."

Farah's medal was Britain 27th gold of the Rio Games and their 65th medal, matching their haul in London four years ago.

"We've achieved a lot as a nation," said the Somali-born superstar, whose heroics in 2012 won the hearts of a nation. "To be able to carry on from 2012 four years later, the legacy has changed since 2012.

"More people are doing sport, we're winning more. I'm proud to represent my country. We're going to finish second in the medal table, who would have thought that?"

Farah said his 5,000m victory had been the most satisfying of the four golds.

"I dreamed of becoming Olympic champion once," said Farah. "I was young and I watched Haile [Gebrselassie] and Paul Tergat in Sydney and then I did it in London, that was incredible -- to do it again four years later there are no words to describe it."