STARS to Watch : Mo Farah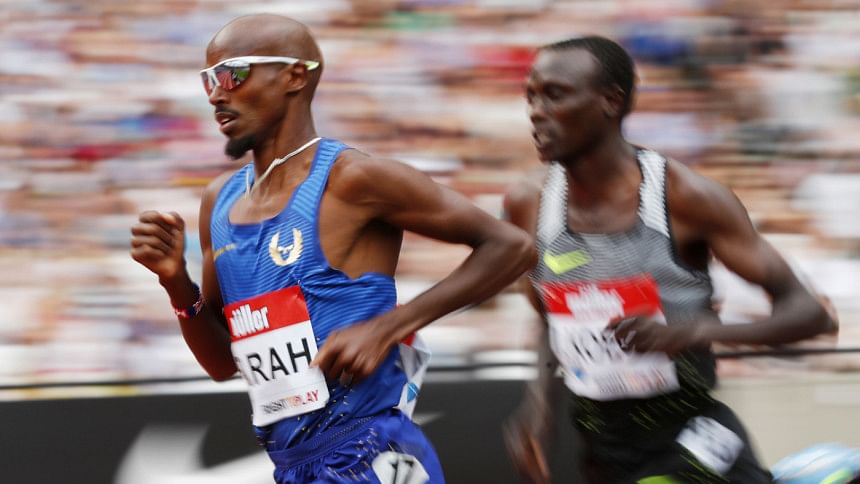 Mohamed Muktar Jama "Mo" Farah CBE, born 23 March 1983, is a British distance runner. On the track, he mostly competes over 5000 metres and 10,000 metres, but has run competitively from 1500 metres to the marathon. He was a gold medallist in the 5000 m and 10,000 m at the 2012 Summer Olympics and the 2015 World Championships in Athletics. He was the second man in history to win long-distance doubles at successive Olympics and World Championships, and the first in history to do the triple-double.

Major achievements:

-In May 2008, Farah ran 10,000 m events, claiming the fastest UK men's time for almost eight years

-In January 2009, Farah set a new British indoor record in the 3000 metres, breaking John Mayock's record with a time of 7 minutes 40.99 seconds in Glasgow

-A few weeks later, he broke his own record by more than six seconds with a time of 7 minutes 34.47 at the UK Indoor Grand Prix in Birmingham

-Farah won the 2010 London 10,000 in late May in a time of 27:44, in the process beating 10K world record holder Micah Kogo

-He took the 10,000 metres gold medal at the 2010 European Athletics Championships , overtaking Ayad Lamdassem with two laps to go and finishing the race unpressured in a time of 28:24.99. This was Farah's first major title and also the first European gold medal in the event for Great Britain

-At the London 2012 Olympics, on 4 August, Farah won the 10,000 m gold in a time of 27:30.42. This was Great Britain's first Olympic gold medal in the 10,000 m.