Mamun gives Bangladesh some solace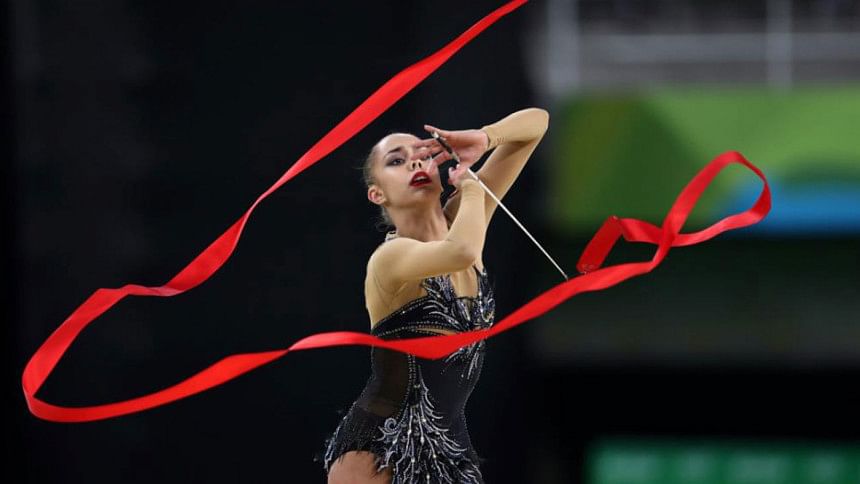 Margarita Mamun, a Russian gymnast of Bangladeshi origin, has won gold in women's individual all-around rhythmic gymnastics event at Rio de Janeiro's Olympic Arena on Saturday.
The 20-year-old gymnast, whose father is an engineer from Bangladesh settled in Moscow and mother a former Russian gymnast, scored 76.483 points to grab the gold ahead of three-time world champion Russia's Yana Kudryavtseva, who scored 75.408 points to take the silver in a tense final round. Ukraine's Ganna Rizadtiniova won the bronze medal.
Known as the Bengal Tiger, Mamun is currently the top-ranked rhythmic gymnast in the world, but finished second in the world championship, both times to
Ku
dryavtseva. Mamun
 had previously represented Bangladesh at junior level.