Review system needs review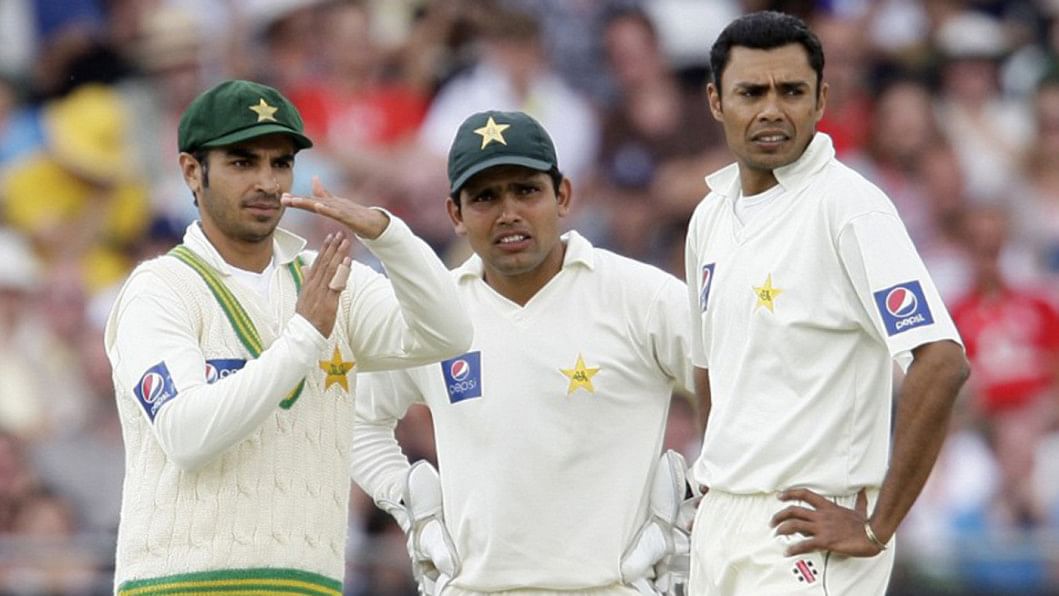 Waqar Younis, the Pakistan coach, has criticised the inconsistency of the Decision Review System, and believes that the margin of doubt for Umpire's Call should be increased from 50 percent to 75 percent.
The current set-up, he says, is allowing match officials to be complacent in their decision-making.
An umpire's call verdict is currently given when the TV replays suggest that an lbw decision is too marginal to be fairly overturned. Waqar believes there is excessive weight given to distinct parameters - pitching point, point of impact with batsman's body, and whether the ball is hitting the stumps or not.
Presently, if the umpire gives an appeal not out and less than half the ball is shown to be hitting the stumps, the decision will not be overturned.
"I strongly believed this 50 percent formula is not fair to the players," Waqar told ESPNcricinfo.
"They should even it out a little bit by making it 70/30 or 75/25. If the ball strikes you inside the line, 25 percent it should be given out rather than making a verdict on the basis of 50 percent.
Sometimes a decision is not out when it is hitting 49 percent [of the stump], even though you are convinced that it is hitting flush. So that sparks frustration, this whole mechanism needs to be tweaked.
"Even if it's hitting the stump 30 percent, it should be given out rather than applying Umpire's Call and a 50 percent margin. We don't mind playing with DRS but the important factor is it should involve all elements, otherwise it will kept on leaving out a lot of controversy."
DRS technology is being used during Pakistan's series against England, although without the use of HotSpot and Snickometer, because their addition would raise the cost by more than £6,000 per day.
The third umpire is explicitly prohibited from discussing whether or not a particular appeal should be given out or not, as DRS requires conclusive evidence to overturn a decision.
However, with half of the technology in use, Waqar doesn't believe this makes any sense.
"This half-DRS is not acceptable and the system like this doesn't make any sense," he said. "You either don't have it or have it complete. Some decisions look very ugly and that is why people complain. We have witnessed big blunders and I think the ICC should take care of it and it should be the one body controlling it uniformly for all.
"Sometimes one bad decision can affect the entire game like we had in Abu Dhabi. I have already met with the ICC and suggested that they revisit their parameters. They have agreed to some extent and I hope this will be considered at their cricket committee meeting."
The issue of Umpire's Call was raised last week in a recent ICC briefing for journalists ahead of the Dubai Test, with Geoff Allardice, the ICC's general manager, confirming that the margin for error would be examined in the future as the technology improves.
The ICC continue to point out that DRS is designed to make amends for clear mistakes, not close decisions.
In 19 Tests between April 1 and September 30, 899 decisions were made, of which 179 were reviewed and 35 were reversed. Prior to DRS, ICC figures state that 95.6 percent of decisions were correct. Since then, that figure has risen to 99.1 percent.