Rafique's finest hour at Fatullah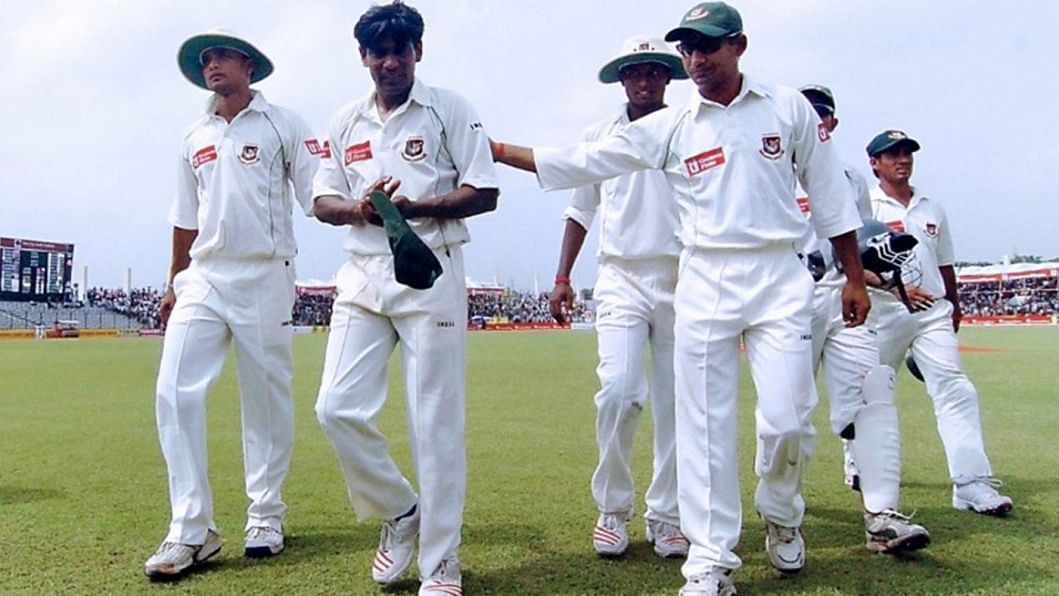 Bangladesh's highest wicket-taker against Australia in Tests only played two of the four matches, but Mohammad Rafique made the most of the opportunities he got.
An accurate, rhythmical slow left-armer, Mohammad Rafique bowled against the Aussie batters in Tests for the first time at Fatullah in 2006.
The Test at Fatullah was probably the finest hour of Mohammad Rafique. He bowled 70.2 overs in the match, conceded 160 runs and captured nine wickets. His economy rate was 2.3 per over.
This was the best bowling performance for Rafique in Tests.
Undaunted by the reputation of opposing batsmen like Hayden, Gilchrist and co, Rafique rose to the occasion and performed outstandingly.
With his metronomic accuracy and subtle variation, Rafique tied down the Australian stroke-makers on a batting friendly pitch at Fatullah.
Unable to break the shackles, Aussie batters tried desperately to hit their way out of trouble but could not get on top of Rafique during the match.
Rafique bowled 32.2 overs, gave away only 62 runs and took five wickets, the first five-for by a Bangladeshi bowler against Australia in Tests.
Michael Hussey, Damien Martyn, Adam Gilchrist, Jason Gillespie and Stuart Clark were dismissed by the champion spinner from Dhaka.
Four of his victims were either bowled or leg-before-wicket to his lethal arm-ball. Off the hand or off the pitch, Aussie batters just couldn't read Rafique's straighter delivery.
Without any noticeable change in action, Rafique's stock delivery left the right-handed batsman while his arm-ball came in with the angle.
Rafique didn't turn the ball a great deal, but used his clever variation to make life extremely difficult for Australian batsmen.
Even the legendary Adam Gilchrist, one of the most destructive wicket-keeper batsmen of the modern era could not dominate Rafique during the Fatullah Test.
Rafique's relatively flatter trajectory didn't allow the Australian batsmen to come down the wicket, therefore they played him from the crease more often than not.
Playing from the crease, Aussie batsmen found Rafique even more difficult to negotiate in the second innings on the deteriorating pitch.
Rafique took four wickets in the last innings of the match, decimated the Aussie middle-order and gave Bangladesh the hope of a famous victory.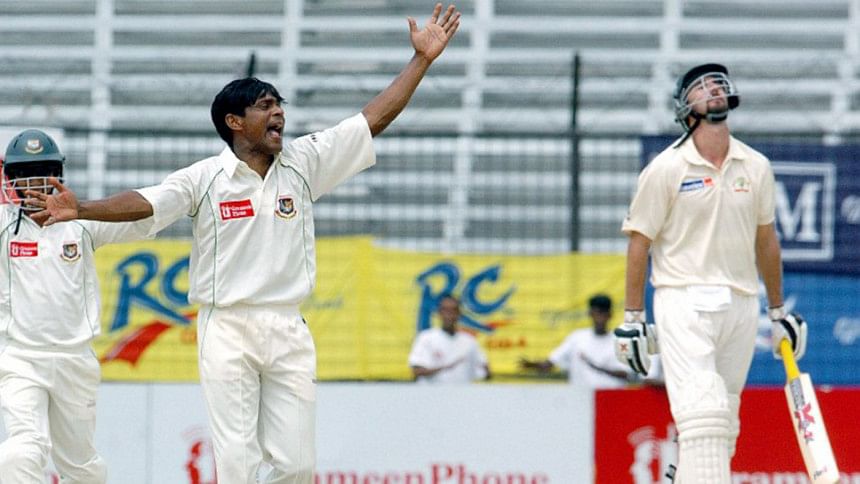 Martyn, Clarke, Gilchrist and Warne were sent back to the pavilion by Rafique, whose probing line and length took Tigers close to a memorable result at Fatullah.
Unfortunately for Rafique, his teammates dropped several straight-forward chances in the second innings and allowed Ricky Ponting to take his side home.
Australia won by three wickets, but Rafique made them sweat till the end.
He took four wickets for 98 runs in 38 overs.
Rafique played 33 Tests in his career, took 100 wickets and scored 1059 runs.