Shakib's form 'became a big factor'
There were particular areas of concerns regarding Bangladesh's performances that resurfaced during the T20 World Cup in Australia and, among them, Shakib Al Hasan's lacklustre performance, especially with the bat, stands out given how unexpected it was.
While performances of captains such as Temba Bavuma and Aaron Finch have come under fire during this World Cup, Bangladesh's star all-rounder and skipper Shakib surprisingly did not feel the heat for his own performances. Shakib's lack of runs, however, came at the most inopportune moment in the World Cup. And even as expectations off the team going into the event had been low, Shakib's form had been one of the high points before the showpiece event.
Shakib was phenomenal during the 2019 World Cup but the collective did not produce such lofty performances. Then captain Mashrafe Bin Mortaza was heavily criticised for not lifting the team with his own performances, and it remains to be seen whether fingers will similarly be pointed this time around.
Ahead of the ongoing World Cup, Shakib was handed captaincy as the Bangladesh Cricket Board (BCB) could not find an alternative ahead of the World Cup. Thus, a few within the BCB hierarchy are likely to turn a blind eye to the scenario.
Shakib's mentor, Nazmul Abedeen Fahim, felt that the skipper's form became a factor during the tournament, and it did not allow the team to find stability in key scenarios.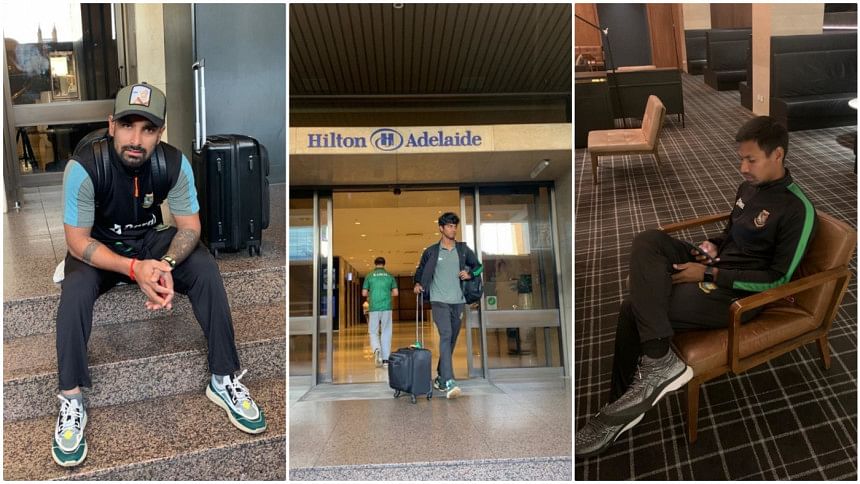 "I think it [Shakib's form] became a big factor. His performances didn't approach anything close to what we come to expect from him. Perhaps the team would be a bit more stable if he had performed," Fahim said while talking to The Daily Star yesterday.
"The position where he bats or bowls, he could have created stability. His presence was more important for us and his captaincy was very good but more was needed with the bat and ball," he added.
Taskin Ahmed was immense with the ball at the World Cup, while Mustafizur Rahman was able to support that new-ball effort in death overs. On the batting front, however, very little happened in terms of contributions from the middle-order. While Shakib did not perform at the top, the middle-order did not offset the skipper's lack of runs.
"If we look at individual performances, many did not show up. A majority didn't perform individually. Barring two of [Najmul Hossain] Shanto's knocks and one from Liton [Das], there was no other notable performance with the bat. We won two games because of the bowlers but we could have done better if we could use other players' abilities," Fahim opined.
"If management had been unsatisfied with these performances, I would have liked that," the veteran coach said, alluding to the fact that the team management rated the performances greatly.
Bangladesh won just two games in the Super 12 stage and finished behind Netherlands in the standings. Fahim opined that management planned at the last moment and it did not help Bangladesh's cause.
"Our preparation for the World Cup was not good. Responsibility to lead the side was handed to someone at the last moment. I'm talking about the technical consultant. It's very hard for someone to get the big picture about players when appointments are given in a very short time.
"That's how opening with Sabbir [Rahman] and Mehedi [Hasan Miraz] came about. I don't know how much he [Sridharan Sriram] was involved with such decisions, but it was a very poor idea and it wasted valuable time. We already didn't have much time [to sort the side] and we ended up spending time on such plans," Fahim concluded.