BCB boss admits 'failure' in providing for women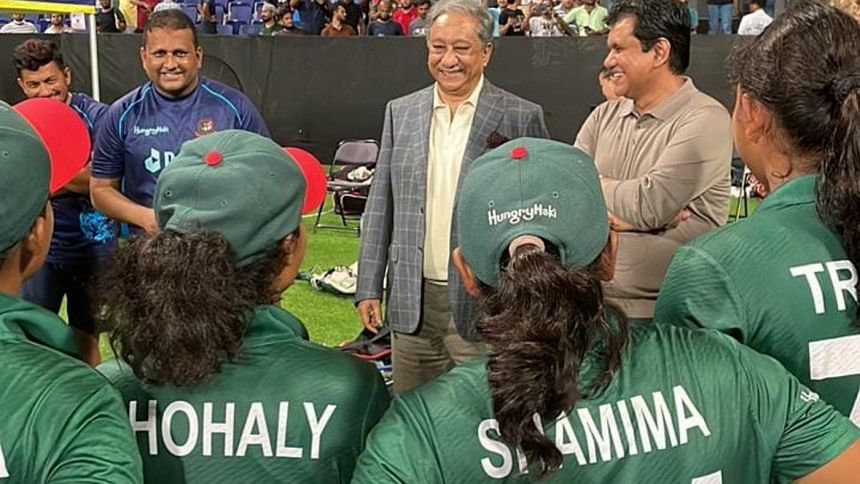 Despite showing significant growth over recent years, the Bangladesh national women's cricket team has not received the limelight or focus that was anticipated, evidenced by the lack of hype when the hosts started the Women's Asia Cup with a convincing nine-wicket win over Thailand on the opening day at the Sylhet International Cricket Stadium yesterday.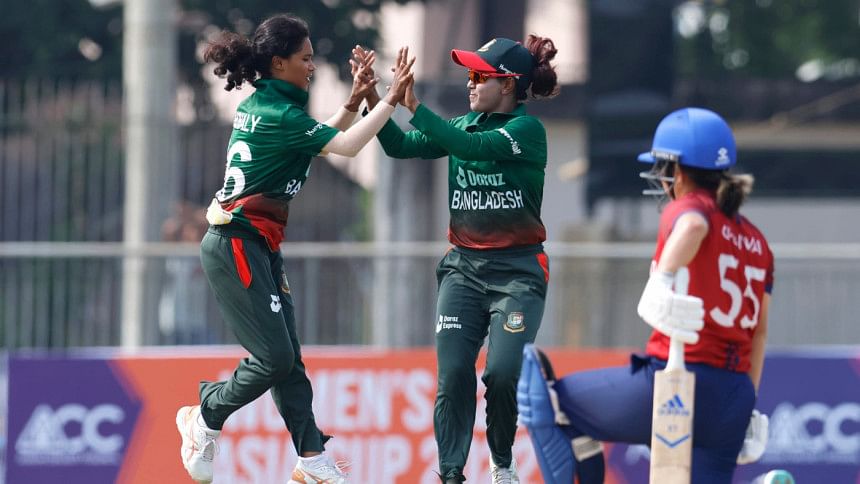 The Tigresses have just returned after becoming unbeaten champions in the ICC Women's T20 World Cup Qualifiers and the defending Asian Cup champions have their eyes on retaining their title at home.
Despite all the encouraging results, even Bangladesh Cricket Board (BCB) president Nazmul Hassan admitted that they were unable to place enough emphasis on women's cricket.
"The girls have been playing well for quite some time now, but we are not looking at them. That is our failure. They were the champions in the World Cup Qualifiers and qualified for World Cups in the past. They also became champions in the [prior] Asia Cup, so they have been playing well consistently," Hassan told the media in Sylhet yesterday.
It is unclear whether Hassan was referring to negligence from the board or from fans and media.
However, the BCB boss was ecstatic after the commanding win from the hosts in the opening game of the Asia Cup.
"I feel really great. If we look at the rankings, Bangladesh are maybe number nine. Ireland, Scotland, Thailand and Zimbabwe are the teams behind us, but those teams are of a pretty similar standard. Since they play World Cups, they are strong opponents. That is why I was a bit worried before the game today (Saturday). It was a tough game but the way they played and showed confidence felt good," he added.
There were also discussions about the unusual timings of the matches for the ongoing Asia Cup. The first game of each day is scheduled to start at 9:00am while the second starts at 1:30pm. But despite that and the bare-minimum promotional activities ahead of the event, there were at least five hundred supporters present at the ground to cheer on the Tigresses yesterday.
Government official Ashraful Islam travelled from Sunamganj to Sylhet with his wife and kids to watch Bangladesh's game yesterday, adamant not to miss the opportunity.
"Normally we watch games on TV. But it is a different feeling to watch the game live from the ground. We heard that there would be matches played both in the outer and the main stadium. Despite the fact that we may have to suffer from hot and humid weather, at the end of the day we are enjoying our time," Ashraful said.
Compared to the men's cricket team, there are still huge financial discrepancies between the two teams. It will be important for the BCB to ensure they narrowed that gap and in terms of facilities and opportunities in order to boost women's cricket in the country.