NCL match cleared of fixing allegations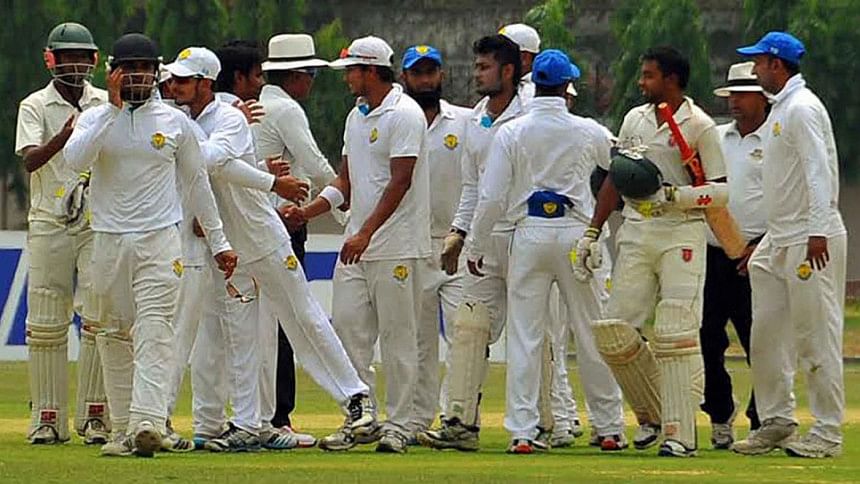 The BCB's anti-corruption unit has cleared the 2014-15 National Cricket League match between Rangpur Division and Dhaka Metropolis of match-fixing allegations, according to the tournament committee chairman Akram Khan. Khulna Division had laid these allegations in March.
"BCB's anti-corruption unit couldn't ascertain match-fixing in the Dhaka Metro-Rangpur match," Akram said. "I have been told this verbally. We will issue letters to this effect in a day or two."
Khulna, Rangpur and Dhaka Division were all tied on 96 points ahead of the NCL's final round of matches. On the third day, Khulna completed an innings-and-24-run win over Chittagong Division which helped them move to 120 points.
Rangpur then needed 25 points to move ahead of Khulna and to achieve that, Rangpur had to bowl out Dhaka Metropolis on the fourth and final day after setting them a 361-run-target with a minimum of 80 overs left in the day. Dhaka Metropolis were bowled out in the 80th over for 258.
While this match was still going on, Khulna captain Abdur Razzak posted a status on Facebook alleging match-fixing in the NCL but didn't specify any team or player. He later deleted the post.
The BCB formed a committee to probe the matter in May , with the board's new anti-corruption head Abu Mohammad Humayun Morshed doing the investigation. It followed a complaint on March 19 by Khulna officials to the BCB tournament committee. A recorded conversation between a Khulna official and a Dhaka Metropolis coach was also submitted. But Akram said that the contents of the audio clip couldn't be connected to the match in question, and hoped to move past the issue quickly, now that the allegations were found unproven.
"The audio clip couldn't really prove anything linked to the match. The match referee's report also didn't mention anything suspicious," he said. "I shouldn't make a comment about the investigation's outcome. I am pleased that we can put this issue to bed now that another National Cricket League is ahead of us."