Nadal ends Del Potro's dream run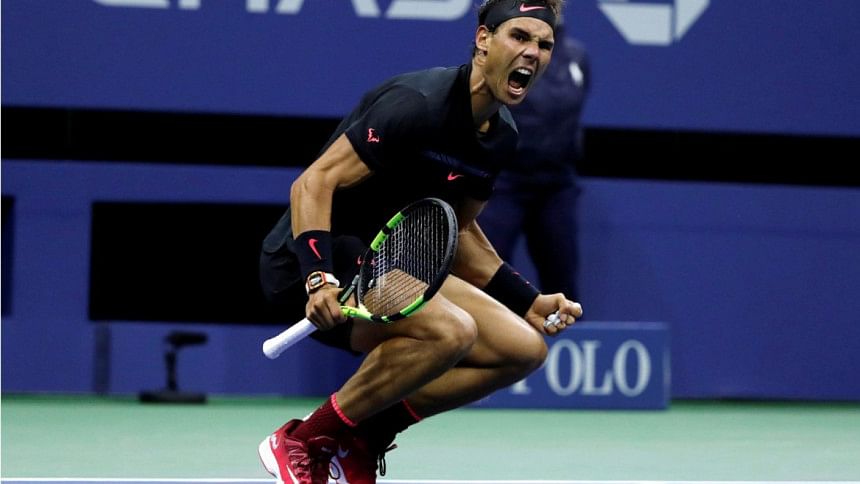 It took eight years but Rafa Nadal gained his revenge, ending Juan Martin del Potro's hopes of another dream run to the US Open final with a shockingly ruthless semi-final victory on Friday.
The 4-6 6-0 6-3 6-2 thrashing also moved the Spaniard to the brink of a 16th grand slam title.
In 2009 it was Del Potro who dismissed the Spaniard in straight sets to reach the Flushing Meadows final where he defeated Roger Federer to claim his one and only major.
With another inspiring march picking up steam with a fourth round win over sixth seed Dominic Thiem and a quarter-final upset of Federer, Nadal derailed the Del Potro train turning his dream into a nightmare.
"Today was the day to play well," said Nadal, a twice US Open champion. "I was playing so-so at the beginning of the tournament, and I have been playing better and better every day.
"Today was the day to play the best match of the tournament since that moment, because I (was) going to play against the toughest opponent in that moment, and that opponent, as I said before, coming with big confidence.
"I wake up today and say to myself, 'Today is the day that I'll play'. I need to play with the right energy, and I need to increase the level of my game."
Nadal did not get off to the brightest of starts, dropping the opening set as he struggled to handle the towering Argentine's serve and huge forehand.
But in the second, the world number one seemed to flick a switch and ignite the after burners. Clearly the fresher of the two players after two speedy straight set wins, Nadal used it to his full advantage.
After a draining epic five-setter against Thiem and no less taxing four set quarter-finals win over Roger Federer, Del Potro simply seemed to run out of gas.
Nadal did not hesitate to inflict pain and punishment, rampaging through the rest of the match by winning 18 of 23 games, including nine straight ones to sweep the second set and a 3-0 lead in the third. "Important day for me. Important victory against a great opponent," beamed Nadal. "He came to that match with confidence after beating Roger (Federer), Dominic (Thiem) too.
"A lot of the matches he played this tournament have been a tough one. But at the same time, I think I played a solid match.
"After the first set I changed it a little bit, changed my tactic, strategy a little bit. And that makes the difference."
After taking down the 6-foot, 6-inch (198cm) Del Potro, Nadal will face another tall order in Sunday's final where he will face 6-foot 8-inch (203cm) South African Kevin Anderson.