Spikers lose big against Pakistan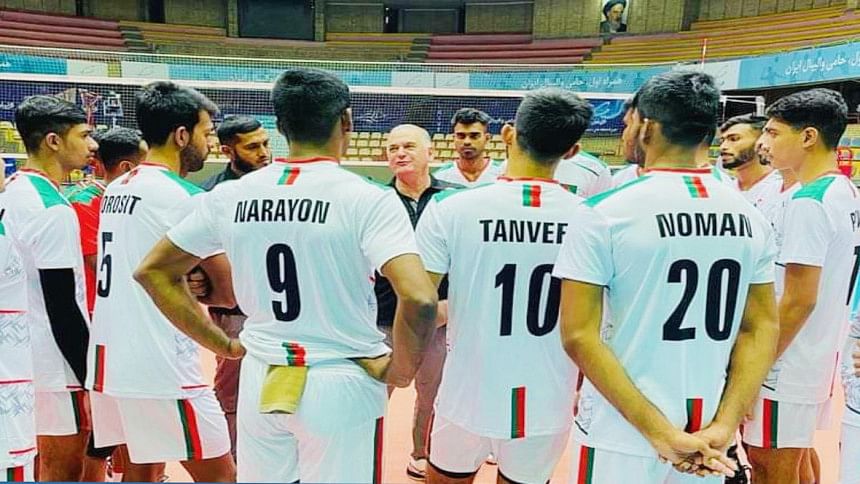 Bangladesh national volleyball team failed to carry their spirited performance against South Korea to the second match against Pakistan, suffering a 3-0 sets defeat in the Asian Senior Men's Volleyball Championship in Urmia, Iran yesterday.
Bangladesh set their sights on beating Pakistan to move into the top 12 teams of the championship, and they had a brilliant opening match against South Korea on Saturday where they gave the 31st-ranked side in their world a run for their money despite losing the match.
However, Bangladesh surrendered meekly against the Pakistanis, losing by 25-16, 25-14, 25-22 points.
The charges of Alipour Aroji were not up to their mark as their faulty blocks, erratic smashes and poor defending led saw them off to a dreadful start in the first set.
Horosit and Co looked a bit better in the second set but failed to keep the momentum against skilful Pakistanis.
The men in red and green once again showed some fight in the third set, but failed to stop the 54th-ranked Pakistan side from taking the match comfortably.
Bangladesh will now play in the 13th-18th-place deciding matches.