Shamima achieves highest Dan in female karate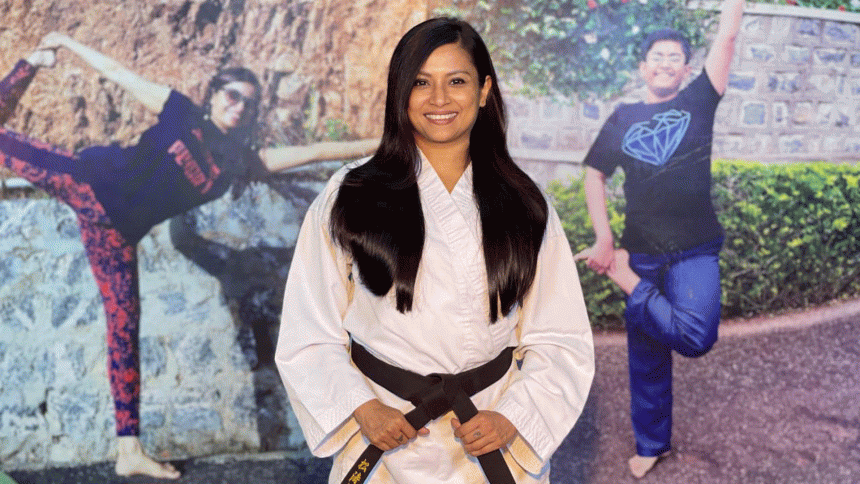 Bangladeshi martial artist Shamima Akhtar Tulee has been awarded as the 'Highest Dan Winner Female Karateka' in Bangladesh.
State Minister for Youth and Sports, Zahid Ahsan Russel, gave her the certificate and honour of '6th Dan' degree at the 'Mujib Centenary Black Belt Award-2022' ceremony organised by Bangladesh Martial Arts Confederation.
Shamima was awarded for her contribution in the field of women's self defence, health awareness and karate.
Earlier, Shamima made history by winning medals in international karate. She participated at the Kata event in the 'veteran' category of 'Ozawa Cup International Karate Tournament', the biggest traditional karate competition held in Las Vegas, USA and won a bronze medal.
Besides, Shamima is the first Bangladeshi woman to receive black belt in 'Shotokan' Karate. She became the national karate champion before turning 18. From 1989 to 1993, she held the national championship for five consecutive times.