Mushfiqur gears up for change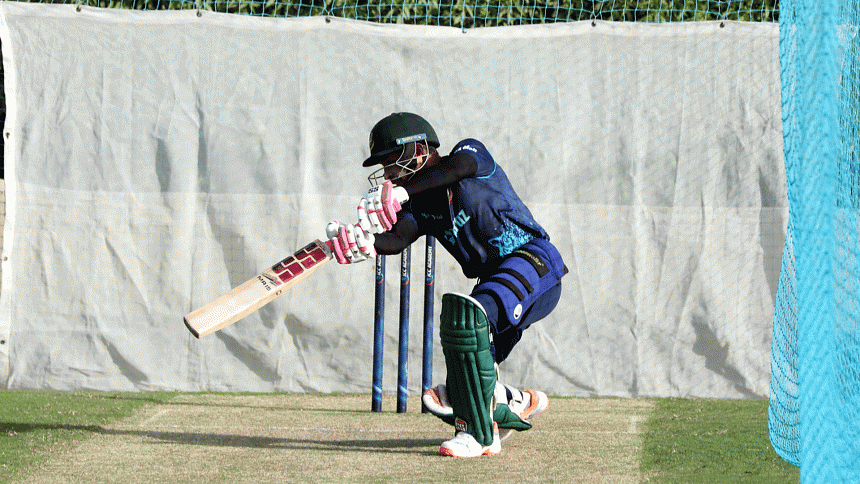 Bangladesh batsman Mushfiqur Rahim is known as 'Mr. Dependable' for his cool and collective approach to batting in the middle-order. It has been his ability to keep the scoring-rate ticking in the middle overs with soft hands and patient technique that has seen Bangladesh through on many challenging situations.
When it comes to cross-format agility, it had also been Mushfiqur who showed the ability to use the 360 degrees of the field to great effect in the T20 format. However, time demands that even the most agile keeps evolving. The times have thrown Mushfiqur a new challenge that is also the order of the day from the team management.
Yesterday in optional practice, Mushfiqur showed up and his work ethic even impressed newly-appointed technical consultant Sridharan Sriram.
Talking about Mushfiqur and Mahmudullah Riyad, Sriram said, "I think their work ethic has been very good. The way they set an example, even being there in optional training (shows) they are really keen to contribute. All we ask of them is that they work hard and do their role. Once they do that, they are good enough players to succeed."
That roles and clarity regarding them have become more important, which was more obvious when Mushfiqur batted at the nets yesterday. He went after deliveries from the get-go with some lofted drives. Bangladesh's lack of aggression in the T20 format had often been criticised and the change from Russell Domingo to Sriram was the team management's way of influencing a change in that approach.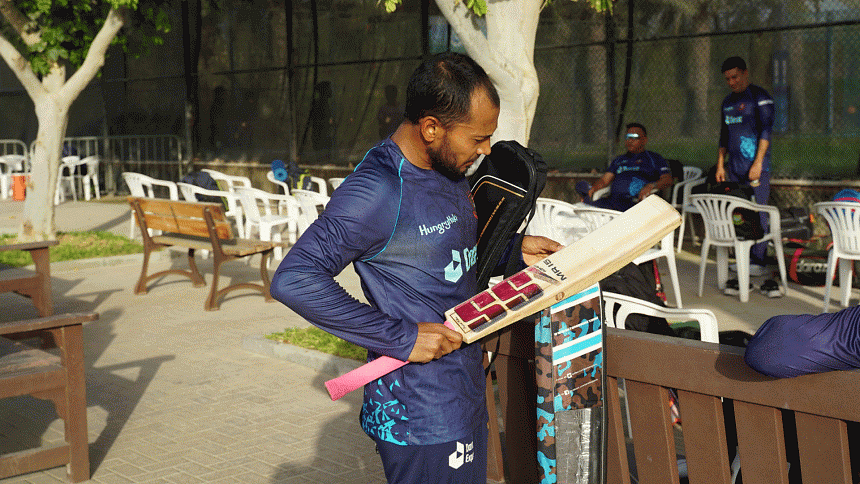 There had been suggestions that Mushfiqur may even open the innings in the Asia Cup, with team director Khaled Mahmud recently saying that Shakib Al Hasan or Mushfiqur may fill in for lack of openers in the squad.
His mentor Nazmul Abedeen Fahim had also commented on the need for a change of approach if the veteran batsman is sent in as opener. Whether Mushfiqur opens or not, the thought process Fahim dictated is very much part and parcel of modern T20 wherever one plays in the batting order.
"We are comfortable when we go at our own pace but when we have to go at the scoreboard's pace, it becomes difficult. T20 is a different game and the approach and execution has to be different here. Maybe we are realising that now and maybe that's why so much change and thinking is around it," Fahim had said recently.
"If Mushfiq opens, he will have to play according to the characteristics of T20s. He will have to follow the T20 grammar. If you change [batting order], there is the possibility that something new will come. It could be that things become worse than before and maybe we won't do well in the Asia Cup. But we need to know what position we are in," Fahim had said.
That change is in the form of Mushfiqur freeing himself up to play his shots from the off in the training session. In the last 12 months, Mushfiqur's strike-rate of 93.83 is much lower than his career strike-rate, which is just a touch above 115.
A change of approach could lead to a positive change in Mushfiqur and thus keeping with the times, the right-hander is going for his shots. Whether that is seen in the match against Afghanistan today in Sharjah and whether it pays dividends, remains to be seen but with a few months left before the T20 World Cup, the change can lead to a positive scenario.