Misbah wants life bans for fixers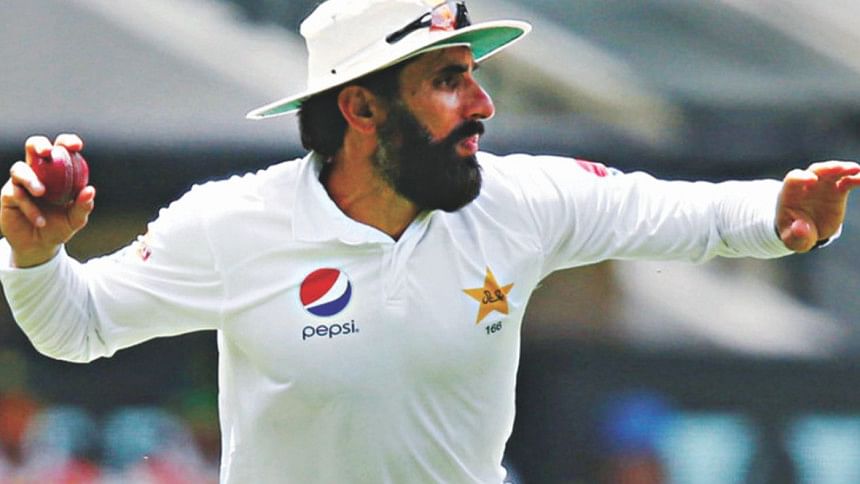 Pakistan's Test captain Misbah-ul-Haq on Sunday called for life bans on anyone found guilty of fixing, adding that an investigation into five players threatened years of work to clean up the country's image.

The Pakistan Cricket Board (PCB) has provisionally suspended Sharjeel Khan, Khalid Latif, Mohammad Irfan, Shahzaib Hasan and Nasir Jamshed on charges linked to spot-fixing and failure to report approaches by bookmakers during the recently-held Pakistan Super League.

The case, which is being investigated by a judicial commission, has revived memories of a 2010 scandal that involved the national team and deprived it of three top players including paceman Mohammad Amir, who has since made a comeback.

Misbah was appointed captain in the aftermath of that tainted series in England, and set about rebuilding the team with an ethos that emphasised discipline and integrity.

His team steadily climbed world rankings and rose briefly to number one last year.

Speaking about the latest suspensions to reporters on Sunday, he said: "Obviously it's disappointing and there should be a law that once you have done something wrong you should not return to this field again."

Pakistan's rehabilitation on the international circuit had appeared to be complete last year when Misbah led the team on its first tour of England since the 2010 scandal, in a series praised for its sportsmanship.

The 42-year-old was subsequently awarded the International Cricket Council's Spirit of Cricket award -- testament to the high regard in which world cricket holds him. 

"We did our best to clean the game up and the seven years of hard work and our image is now spoilt to a great extent. You cannot afford this again and again," he said.

Earlier this month Misbah shelved plans to retire and will now lead his team in next month's three-match Test series in the West Indies starting on April 22.

Pakistan are desperate for a turnaround after suffering whitewashes in their last two series.

"It will be a tough series and we will not take West Indies lightly because they gave us a tough time in all three Tests last year," said Misbah of Pakistan's 2-1 win in the United Arab Emirates.

"The conditions there will be tough and the ball will spin so you can't relax," he added.

Pakistan will play four Twenty20 and three one-day internationals against West Indies before the Tests.