Messi denies Ronaldo rivalry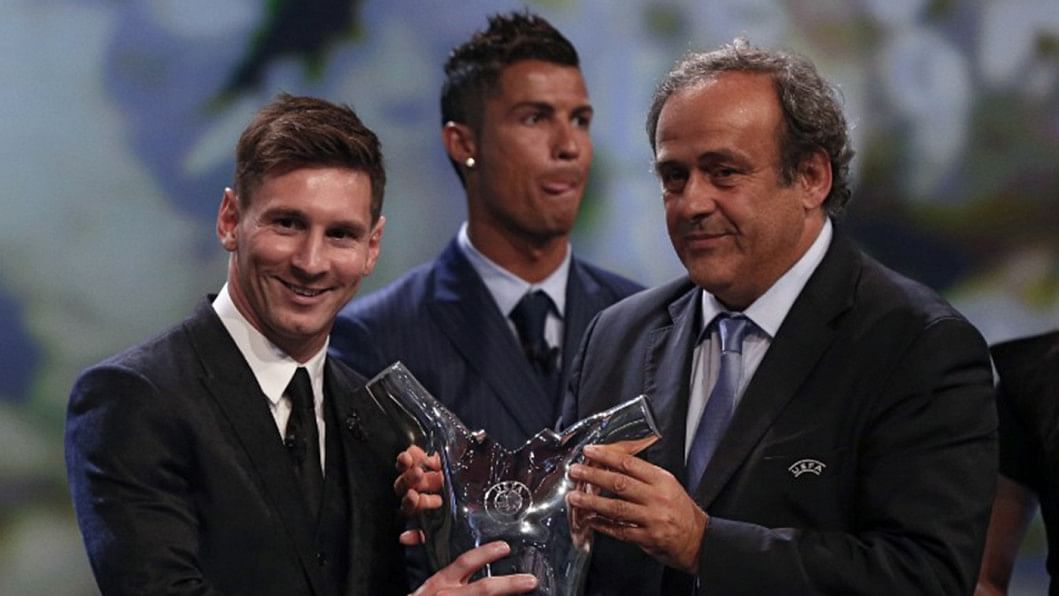 Injured Barcelona star Lionel Messi has failed to rule out leaving the Treble winners in the future, and has denied he is in competition with Ballon d'Or rival Cristiano Ronaldo.
Messi, 28, was linked with Chelsea in January amid reports of an alleged fallout with Barca coach Luis Enrique, but went on to score 58 goals last season to help the Blaugrana win La Liga, the Champions League and Copa de Rey.
Asked whether he could ever see himself playing in another league, the Argentina captain -- who was ruled out of action for seven to eight weeks in late September with a knee injury --  told Yahoo Sports: "I don't want to look too far ahead. I live for the moment and at this moment I am with Barcelona in the Spanish league where I have made my living and where I live very well."
The Barca talisman is one of the favourites for the 2015 Ballon d'Or but faces strong competition from Real Madrid star Ronaldo, with the Portugal captain having lifted the award on the past two occasions.
Despite talk of a rivalry between the pair, Messi insists Ronaldo -- who hit a career-best of 61 goals for Los Blancos last term and recently became Madrid's all-top top scorer -- is not his nemesis.
"These are things that people say," the three-time Ballon d'Or winner said. "I don't compete with Cristiano and I suppose he would not compete with me. What I want is the very best for my teams and that's what I am working for.
"[I'm] the same as any other sportsman that has to complete his training regime and then do just the same as any other person does and rest with his family and friends."
Messi tore the internal collateral ligament of his left knee early in Barca's 2-1 La Liga win against Las Palmas on Sept. 26, and is currently out of action.
Regarding his enforced absence, Messi said: "[The injury] was a strange feeling, different from other times. I knew that it wasn't a minor hit and that it was something more serious than just a slight knock.
"[I'm] upbeat, wanting to get on with my recovery. Being injured is the worst feeling in the world for a sportsman, but right from the start I accepted that I had an injury and that the only thing to do was to recover from it the best way possible. The most important thing for me is to be at 100 percent fitness.
"I knew I was injured right from the start, and although at first you are obviously worried, after the diagnosis and all the repercussions emanating from the injury you understand that you have to be patient. I don't think it was difficult for me to accept and take on board."
Messi is optimistic about his return date, saying: "When the way I'm feeling and the doctors tell me that I can. I am improving every day without setting myself any targets. I have always said that I don't set myself any dates because it isn't up to me. As much as I would like to play tomorrow, the doctors wouldn't let me. When they tell me that I have recovered completely will be the time that I will make my return onto the pitch."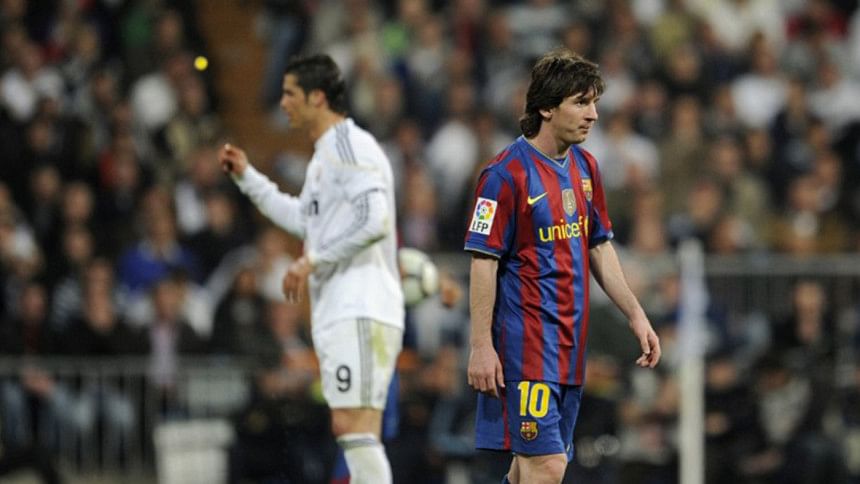 Nutritionist Giuliano Poser confirmed in July he helped Messi change his diet which led to the forward's fine 2014-15 campaign, but Messi said there were no extraordinary changes.
"This is something else about which there has been many false things said," he continued. "My diet prohibits me from eating certain things that were doing me harm but that doesn't mean that I've changed my whole diet or my physical training.
"There were some changes or replacements that worked well and I enjoy a full diet and nothing out of the ordinary."
Messi said that the birth of his second son Mateo in September has not changed his approach to football, but helps him to move beyond the game when away from the pitch.
"In a footballing sense nothing has changed but perhaps maybe it has in regards to facing those responsibilities that any father has with regards to the raising of his children," he added. "I still hate losing a game, but when I arrive home I do know that I will have the consolation of seeing my sons.
"Unfortunately we live in a society that lives at 1,000 kilometres an hour, and in a sport as popular as football that grows and grows and becomes the escape valve for the problems of many people.
"I don't need to impress anyone because that isn't why I play. I play because I like it and because it is my profession... I would like my sons to understand what I do."