Loye pleased with players' progress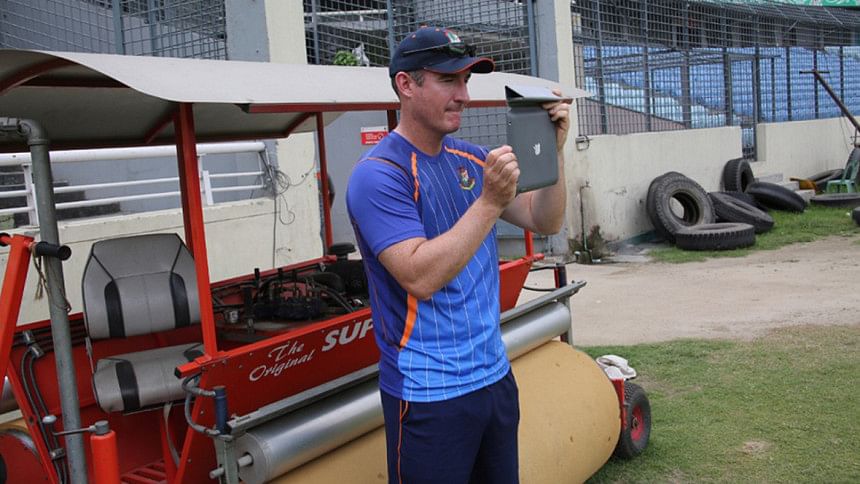 The BCB High Performance training programme that began in June this year has ended a few days early, but coach Mal Loye said he was satisfied with the players' efforts during the camp.
The programme had to be ended this week after rain forced the group to return to Dhaka on Monday from Bogra where they were supposed to play a few matches till September 12.
"The effort from the players has been first-class throughout the four months," Loye said. "I am really pleased with their progress."
"I am a little sad that we didn't see them play towards the end. We had a change of play to go to Bogra but unfortunately the conditions and ground wasn't right. We had to close the programme slightly early. But generally I am happy with the players."
They had played some matches during the early stages of the programme. This was the first HP camp undertaken by the BCB since 2007 when the programme was abruptly closed, and later replaced by the National Cricket Academy in Mirpur.
The current HP unit has worked in the academy too.
The 22-member HP squad included four international players - Sabbir Rahman, Mohammad Mithun, Jubair Hossain and Mustafizur Rahman.
Rony Talukdar and Liton Das made international debuts while the uncapped left-arm spinner Saqlain Sajib was picked in the Bangladesh A team for their tour to India this month.
Allrounder Mahmudul Hasan, who was in the 22-member squad, said his game had improved. "I have improved technically in my batting and I have worked on my balance while bowling," Mahmudul said.
"I have become slightly faster in the field too. I think everyone also got better physically too. My balance while batting is now better. While playing the on-drive, the bat used to turn and my head was a bit more bowed. I have corrected this."
Loye said that the players will be tested in the 2015-16 season's National Cricket League which is supposed to begin later this month. Many of them had done well in last season's domestic first-class and one-day competitions.
"We had a programme in place to cover everything, whether it is T20, ODIs and Tests. The programme included playing in all conditions. It was an easy job for me, if I am being honest. Their efforts were outstanding."
"The feedback we got from the players has been the best thing. They feel they have improved. Unfortunately we didn't see them play. In this NCL coming up, hopefully we will see the fruits of our work."
Given that the programme's goal is to ensure best-prepared players for international cricket, Loye hoped that the training programme would have helped create a competitive environment for the senior teams.
"It creates a healthy environment when you have a number of players competing for a position. It gets players out of their comfort zone. Hopefully the HP did that to the national team and created a healthy atmosphere."
"The programme put in place was excellent. As good as I have seen. We executed it very well. The players' attitude towards it was first-class. Hopefully it was evident to show it was an exciting and interesting programme for their development."
Loye, who was appointed in May this year for two years, will return home to England and hopes to return next year for the new intake.