ICC Cricket World Cup 2015
Who will win the day?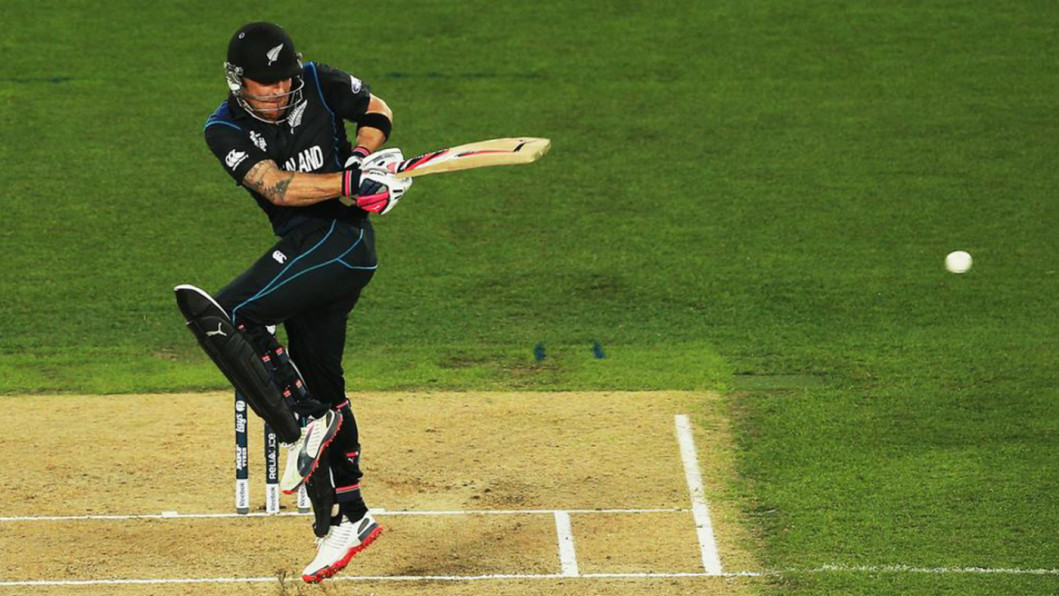 Brendon McCullum
Brash, brutal and brilliant to watch, Brendon McCullum can bruise bowling attacks like few other men in international cricket. A wicketkeeper-batsman, McCullum has been used throughout the New Zealand batting order, but whenever he arrives at the crease it's impossible to look away. He muscles balls over both sides of the field and was responsible for getting the IPL off to an electrifying start, lighting up the tournament's first match with 158 and showing what the format had to offer.
Playing role: Wicketkeeper batsman
Batting style: Right-hand bat
Bowling style: Right-arm medium
Fielding position: Wicketkeeper
Current ODI Ranking: 30
Highest Ranking:  9 - ( 23/02/2013 )
Highest score: 302 (Tests) 166 (ODIs) 123 (T20Is)
Best bowling: 1/13 (Tests)
Last three performances: 59 runs, 12 runs, 8 runs
David Warner
A diminutive and dangerous opening batsman, David Warner exploded onto the international scene in 2008-09. His breathtaking effort of 89 from 43 balls in his Twenty20 debut against South Africa at the MCG was all the more remarkable as he was the first man to walk out for Australia before playing first-class cricket since 1877. His call-up had been a surprise and it capped off an eventful couple of months in which he also earned an IPL contract with Delhi Daredevils and a deal to use a two-sided bat.
Playing role: Opening batsman
Batting style: Left-hand bat
Bowling style: Legbreak
Current ODI Ranking: 28
Highest Ranking:  24 - (23/01/2015)
Highest score: 180 (Tests) 163 (ODIs) 90* (T20Is)
Best bowling: 2/45 (Tests)
Last three performances: 12 runs, 24 runs, 21*runs