No Bangladeshi in ICC's World Cup Team 2015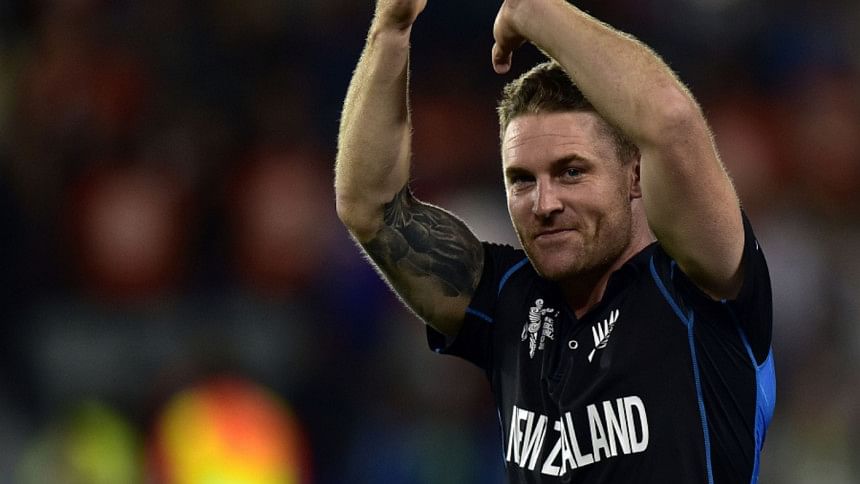 Despite being on the topic of discussions, no Bangladeshi player found his place in the International Cricket Council's (ICC) World Cup Team of 2015 released today.
A day after the completion of World Cup 2015, the ICC released its list of the most ideal team choosing players from five nations selected by a pool of "experts."
The 11-men team, led by "aggressive" captain Brendon McCullum, comprises of four other New Zealanders, three Australians, two South Africans and a Sri Lankan.
Mahmudullah, who surfaced on the World Cup's top 5 run scorers list and ended being the ninth in it, and the ever-consistent Musfiqur Rahim found no spot in the team.
There were a number of other players that were discussed as possible selections that included Mahmudullah, according to Geoff Allardice, chairman of the selection panel and ICC's general manager in the press release.
"The panel had an extremely difficult choice of selecting a 12-member squad at the back of an outstanding tournament, highlighted by some eye-catching individual performances including two double-centuries, 38 centuries, two hat-tricks and 28 four-wicket hauls."
Team of the ICC Cricket World Cup 2015 in batting order: Brendon McCullum (New Zealand (captain), Martin Guptill (New Zealand), Kumar Sangakkara (Sri Lanka) (wicketkeeper), Steven Smith (Australia), AB de Villiers (South Africa), Glenn Maxwell (Australia), Corey Anderson (New Zealand), Daniel Vettori (New Zealand), Mitchell Starc (Australia), Trent Boult (New Zealand), Morne Morkel (South Africa), Brendan Taylor (Zimbabwe) (12th man)