ICC Cricket World Cup 2015
Five reasons to fear Bangladesh
England must beat Bangladesh to keep alive their chances of a place in the World Cup quarter-finals. Alex Winter looks at five reasons to fear them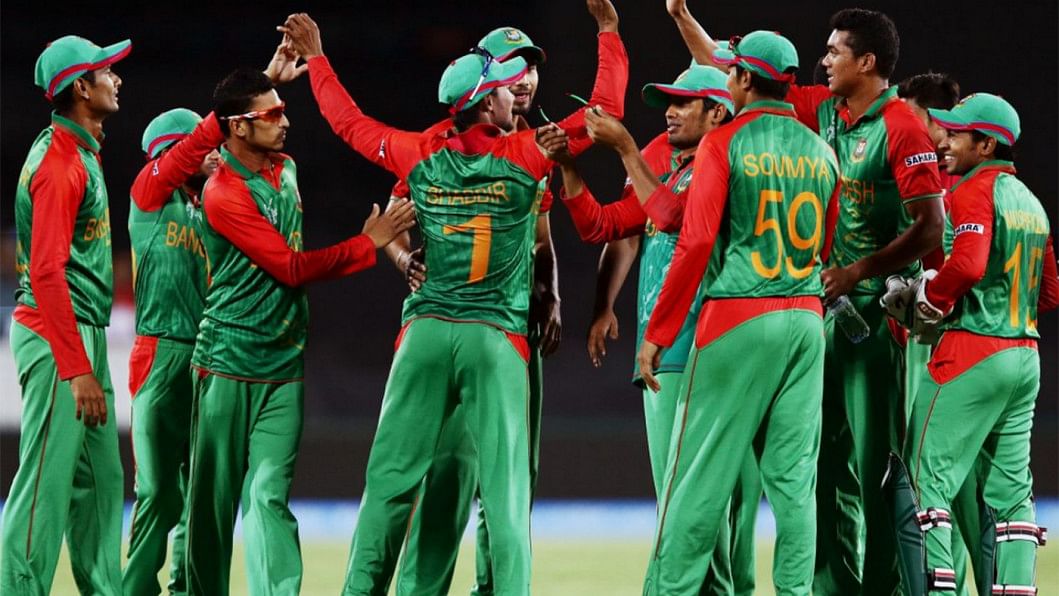 2011
Don't mention 2011. Bangladesh's victory over England in the last World Cup was overshadowed by the craziness of Ireland's triumph in Bangalore but it was a superb performance - England bowled out for just 225 and then Tamin Iqbal and Imrul Kayes (who are likely to open the batting again on Monday) getting the chase off to a great start. It is a video that Bangladesh will surely have on endless repeat in the dressing room as inspiration. At least England can console themselves that only three members of the XI that played four years ago are in contention to line up again.
Spinners
Spinners are England's never-ending fear. Bangladesh have various options. Shakib-al-Hasan, two wickets in the 2011 success, has sent down 28.5 overs at this World Cup for fewer than five runs per over with Mahmudullah not too much more expensive. Sabbir Rahman also bowls legspin. Spinners have been less successful than pace bowlers so far in this World Cup, but England could change those stats if they bat badly.
Tamim Iqbal
Tamim Iqbal is just the sort of whirlwind left-hander that England will undoubtedly bowl too short to. He has tucked into the England attack before, having slammed 125 from 120 balls in an ODI in Dhaka in 2010 and brings tidy form into this match with 81 in a warm-up against Pakistan and 95 against Scotland earlier in the week: Bangladesh's highest score in World Cups. He is by a long distance Bangladesh's most successful opening batsman in ODIs and gave Bangladesh's chase a bright start in the 2011 upset over England with 38 from 26 balls.
Unpredictability
England will plan and prepare with their blend of nuclear science and homeopathy but which Bangladesh will they be preparing for? The Bangladesh who racked up over 300 to handsomely win against Scotland or the Bangladesh who were bowled out for just 58 chasing 106 to beat India back in June? The Bangladesh who skittled Afghanistan for 162 or the team who allowed Scotland to rack up 318? The unpredictability of Bangladesh's performances must be providing the ECB Match Planning (Select) Sub-committee with sleepless nights.
The Vibe
South Africa did not have "the vibe" in Auckland when they lost to Pakistan. England have not had the vibe all tournament. They would not know a vibe if it stopped them in the street. England is sleeping through most of the tournament and disenchantment is rife. There is little evidence of confidence or purpose. They feel got at and unloved. Being an England player in Adelaide must be a lonely place to be.