Herath's last hurrah: 2016 World T20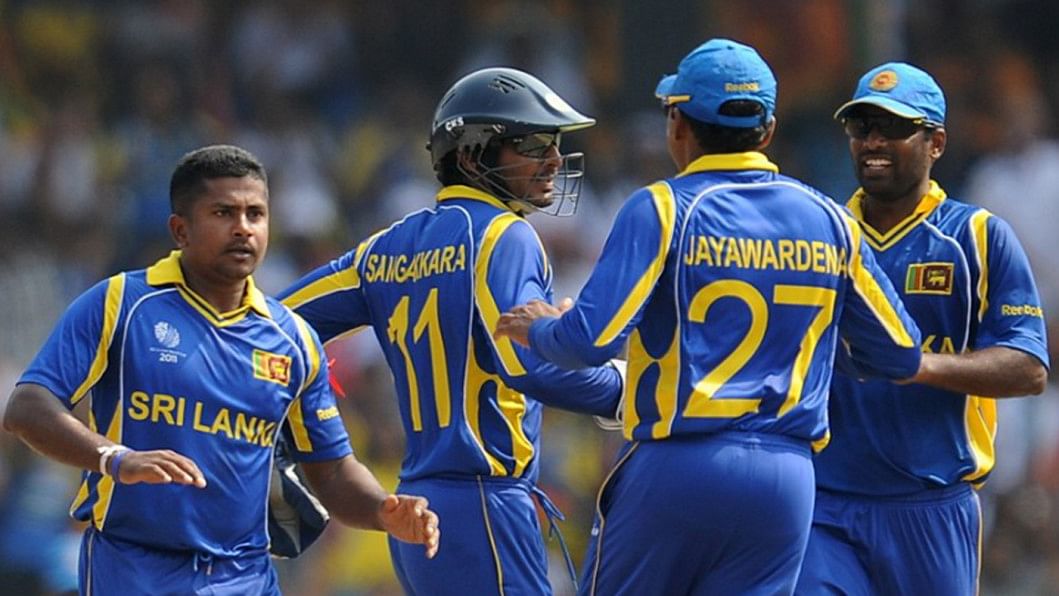 Rangana Herath, who has spearheaded the Sri Lankan bowling attack for the past six years since the retirement of Muttiah Muralitharan, says he won't make any decision on how long to carry on playing until after the end of the 2016 ICC World Twenty20 in India.
However, Herath, who will turn 38 during the World Twenty20 next March, says it could come "very soon" and admits he is struggling to stay fit with recurring knee problems hindering his effectiveness.
"With my age you cannot perform the way you did some 10-15 years ago. From my fitness I am doing the maximum with the injury, I am struggling a little bit on it," Herath said.
"I cannot give a guarantee with my bowling or my fitness. I am trying to retain whatever energy I have and to prolong my career I have reduced the number of one-day matches and play only Tests."
"If I put a target to end my career I will not be able to give my maximum to the team. Every time I play I look to give 100 percent to the team. But before long I will have to take a decision on my future."
"I will decide after the World T20 which is to be played in India next year. We are the reigning champions and we have a good chance of defending it with the present team although they lack in a bit in experience."
Shouldering the burden as key strike bowler of his team coupled with injuries is taking its toll on Herath and the upcoming two-Test series against West Indies represents another challenge.
In particular, his knees are a special area of concern after undergoing surgery on each leg four years ago. To reduce the pain, Herath went to Australia shortly before the 2014 World Twenty20 and got a C-reactive protein injection for each knee but it is a over a year since and the pain has returned.
"I did an operation on both knees in 2011 for damaged cartilage," Herath said. "I had a clean-up and I had no problem playing after that.
But of late I have been getting pains. It is four years since the operation and the effect of it must have worn off over the years due to the wear and tear while playing.
"I sometimes get the pain on my knees when I start to run but not when I am bowling. I have been working with the physios, trainers and the medical staff how best to manage my injury and taking tablets and taping myself when I play in matches."
Following the retirements of Mahela Jayawardene and Kumar Sangakkara, Herath is one of the few experienced hands around for skipper Angelo Mathews to turn to for advice, making his presence all the more valuable.
"Even when Mahela and Sanga were around as a bowler I offered advice and assistance to Angelo. In future, Angelo will require the support of all the team members."
"As a senior player I also have a responsibility to support him especially from the bowling side. If you take our bowling unit apart from Dhammika [Prasad] and me the rest have not played many matches. When you play with an inexperienced bowling unit, the captain will need to have a lot of patience because you will not get the breaks every time you need them."
"In the past 5-6 years it has been this bowling unit which has been shuffled around and played. We always look as a team to build partnerships with the bowling unit."
"If anyone is bowling well from one side, not consistently bowling maiden overs but lessening the number of loose balls and not allowing batsmen the freedom to score, the strike bowler has more chances of taking wickets."
This was something that didn't happen during Sri Lanka's Test series against Pakistan where young offspinner Tharindu Kaushal leaked runs from one end which affected Herath, who could manage only two wickets in the series and found himself dropped for the third Test.
"I don't blame anyone for my poor performances against Pakistan. From my side I had room to improve myself which I managed to do during the Indian series," said Herath.
"PHT [Kaushal] is a newcomer to Test cricket. We cannot expect too much from him like building pressure and things like that.
He needs the experience to do that. With experience only you can improve their performance. From my side I could have bowled better than I did against Pakistan.
"Technically you cannot put your finger on anything that's wrong. It is against Pakistan that I have performed very well taken about 90 Test wickets.
What I found was that the Pakistan batsmen played me better than in the past and although I did not concede as many runs what stood out was that I could not get any wickets."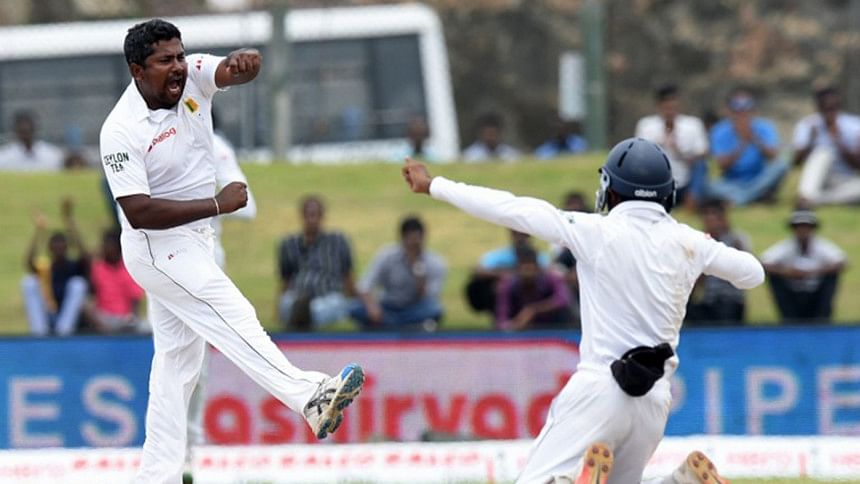 Despite the early inconsistency, Kaushal does have two five-wicket hauls in his first six Tests and Herath believes that Kaushal is the best option Sri Lanka has to succeed as a frontline spinner after him.
"If you take our spinners it is Kaushal who has played a lot and has the wicket-taking ability," Herath said.
"Even Dilruwan Perera has it but Kaushal from the wicket-taking angle is the most successful and promising, we should pursue with him for the future. He has a problem with his doosra but I believe he can go a long way with his off-spin.
"PHT does not spin the ball as much as Murali. Murali had a wrist from which he could impart sharp spin and turn. Kaushal does not have that advantage, but he definitely has turn."
In contrast to all other opposition, Herath's record against West Indies is poor. He has only taken eight wickets in five Tests but he is confident that he can put the record straight in the upcoming series.
"I am confident that I can do what I have been doing in the past and have great belief if I bowl well we have a good chance of winning the series."