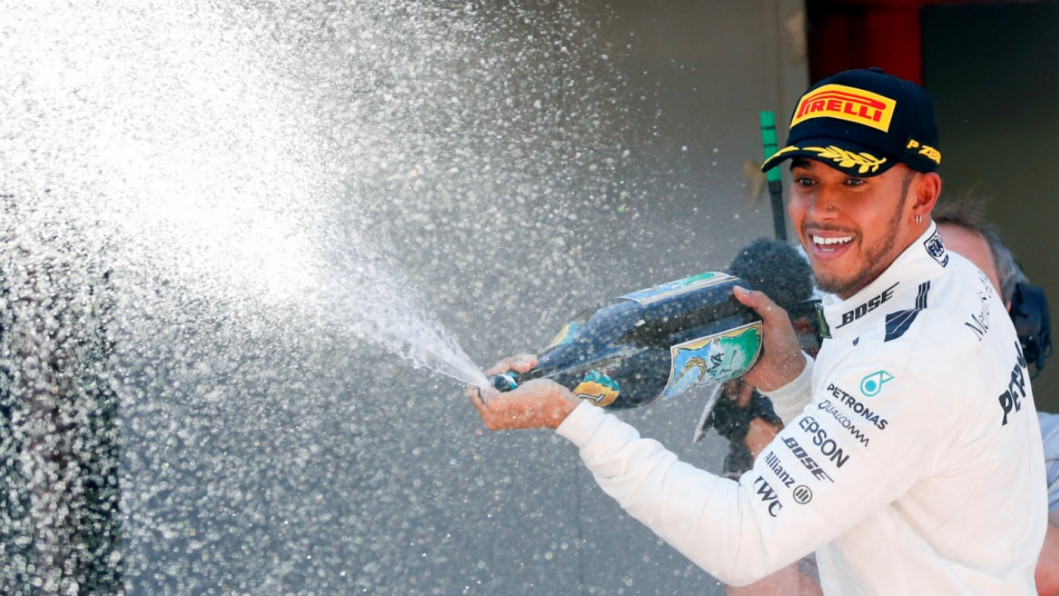 Lewis Hamilton roared back into serious contention for a fourth drivers' world title on Sunday when he drove to a well-judged victory for Mercedes in a dramatic Spanish Grand Prix.
The three-time champion recovered after losing the lead from his 64th pole position to make the most of key strategic decisions and win with power and precision ahead of championship leader Sebastian Vettel of Ferrari and Australia's Daniel Ricciardo, who was third.
Hamilton finished the 66-lap contest 3.5 seconds ahead of the four-time champion German, having blasted past him to regain the lead after 44 laps.
It was his second win in five races this year and the 55th of his career and it brought him within six points of Vettel in the title race. The German now has 104 points and Hamilton has 98.
"That is how racing should be," Hamilton said. "Seb was really fast! My start was not good enough -- I got a bit of wheel-spin and I will have to talk to my guys about that, but the team did a great job this weekend."
"At turn one, when we made contact, I just felt like I ran out of road and I was on the outside...but that is racing, and I wouldn't have changed it for the world."
After being edged into second place, Vettel said: "I was pushing. I had a really good start. Lewis and myself picked up wheel-spin straight away."