Hamilton looks for fast start to new F1 season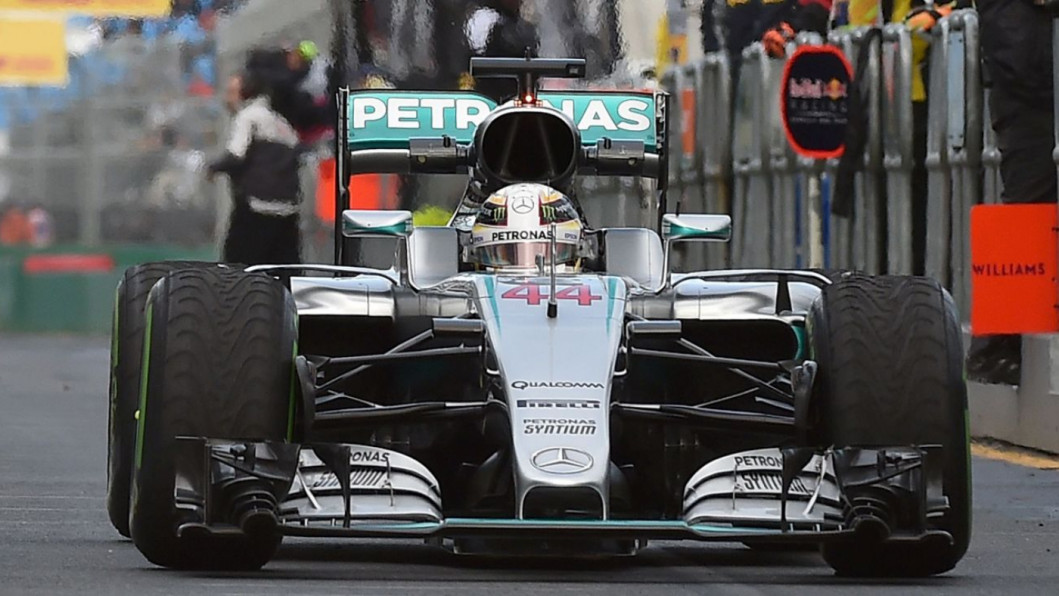 Lewis Hamilton will look to put his stamp on the new Formula One season at this week's Australian Grand Prix, as he seeks to regain the world title following the shock retirement of reigning champion Nico Rosberg.
Ten years after his F1 debut at Albert Park, Hamilton arrives at the downtown circuit as the leading light of a sport now under new management and featuring wider and faster cars.
Hamilton, 32, was beaten to last year's title by Mercedes team-mate Rosberg, who quit the sport five days later citing the intense pressures of competing.
This year, Hamilton will be face renewed competition from Ferrari and Red Bull, who are expected to close the gap on dominant Mercedes, as well his new team-mate Valtteri Bottas of Finland.
Hamilton is revelling in the new generation of quicker cars, which coincides with American group Liberty Media's takeover and the exit of long-time ringmaster Bernie Ecclestone.
"I'm finding the car is much more physical to drive than in the past," said Hamilton, who is seeking his fourth world title after victories in 2008, 2014 and 2015.
"It's so much faster in the corners. The force you feel on your body and on your neck is much higher. I've got bruises and bumps where I've never really had them before."
An overhaul of technical regulations has ushered in wider cars with broader tyres, which are expected to be noisier and provide faster racing, but also put greater physical demands on the drivers.
'Radical change'
"Having spoken to the drivers, these machines are violent -- just like Formula One cars should be," said Mercedes chief Toto Wolff.
"The target with these new regulations was to make this generation of F1 cars the quickest in the history of the sport.
"And looking at the results from testing, we're well on the way to achieving that. It's something that's never been done before and that's a radical change."
Hamilton and Rosberg had a fractious relationship in the Mercedes garage, but Wolff said the Briton and Bottas were "in a great place".
"They have a respectful and friendly relationship from what we've seen in our team briefings so far," he added.
Bottas is yet to win a race but he is confident of improving on his best finish of fifth around the Melbourne circuit, for his former team Williams in 2014.
"It's a big challenge and I'll definitely need to prove myself to a lot of people and my team that I deserve the place," Bottas said.
"But I see it very positively. It's a great opportunity for my career to fight for the wins and even for the championship."
While the Silver Arrows have dominated F1, winning the drivers and constructors titles over the last three years, pre-season testing pointed to other teams pushing hard.
Ferrari topped the timesheets at testing in Barcelona, with Kimi Raikkonen fastest ahead of team-mate Sebastien Vettel.
Ferrari last won at Albert Park in 2007 through Raikkonen, who went on to win the championship that year -- the last time the Italian team lifted the drivers title.
Fight to the finish
"It's impossible to predict anything," said Ferrari's Vettel, a four-time champion with Red Bull from 2010-2013.
"Even the tests in Barcelona only give a basic idea where you stand.
"It is only in the first race that you will know how well you and the others have worked over the winter. We will only get real clarity after three or four races."
Daniel Ricciardo, attempting to become the first Australian F1 world champion since Alan Jones in 1980, believes Red Bull can loosen Mercedes' grip on the titles.
But Ricciardo, who finished third behind Rosberg and Hamilton in last year's standings, said it would be tough to win in Melbourne.
"Can we be the quickest? I think we can. Will it be by Melbourne? Probably not," he said. "We haven't quite been the fastest in testing so I would say we're not the quickest as we stand here today."
But he added that Mercedes would have a "target on them".
"If we can get close to them and get a few wins and somehow end up in a championship fight towards the end of the season then that's what I want."