Hamburg says no to hosting 2024 Olympics
Residents of the German city of Hamburg have voted against hosting the 2024 Olympic and Paralympic Games.
Hamburg was one of five cities left in the running, alongside Rome, Paris, Budapest and Los Angeles.
But 51.7% of residents of the city and nearby Kiel, where sailing events would have taken place, voted no in a referendum on Sunday.
German Olympics officials had picked Hamburg as their preferred candidate city ahead of Berlin.
Hamburg's mayor Olaf Scholz said: "That's a decision that we didn't want, but it's clear."
Germany has not hosted the Games since 1972 in Munich.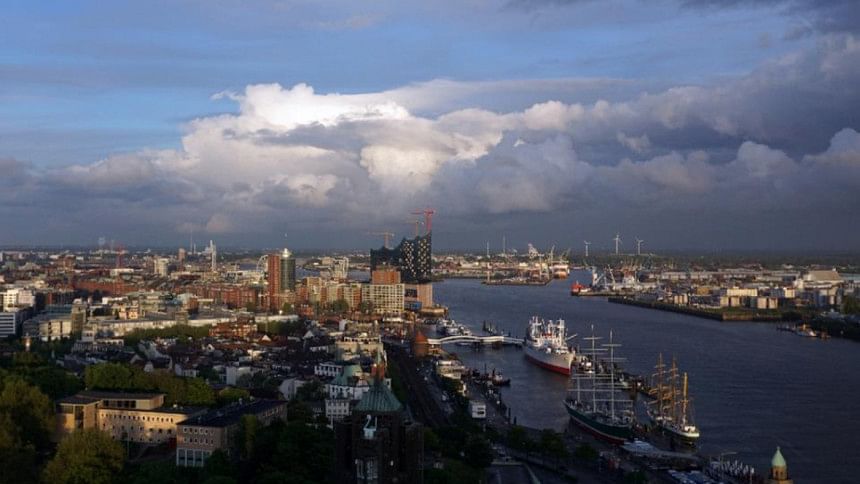 Critics of the plan said it was wasteful, at a cost of €11.2bn ($11.9bn; £7.9bn), only a small fraction of which had been promised by city authorities.
A spokesman for the International Olympic Committee (IOC) said that "a great opportunity for the city, the country and sport in Germany is lost".
"The city also misses the investment of the IOC of about $1.7bn to the success of the Games, which compares to the €1.2bn Hamburg wanted to invest," he added.
"Now there will be a strong competition with four excellent candidate cities. With these strong competitors we all can look forward to [an] exciting Olympic Games 2024, whoever the winner will be."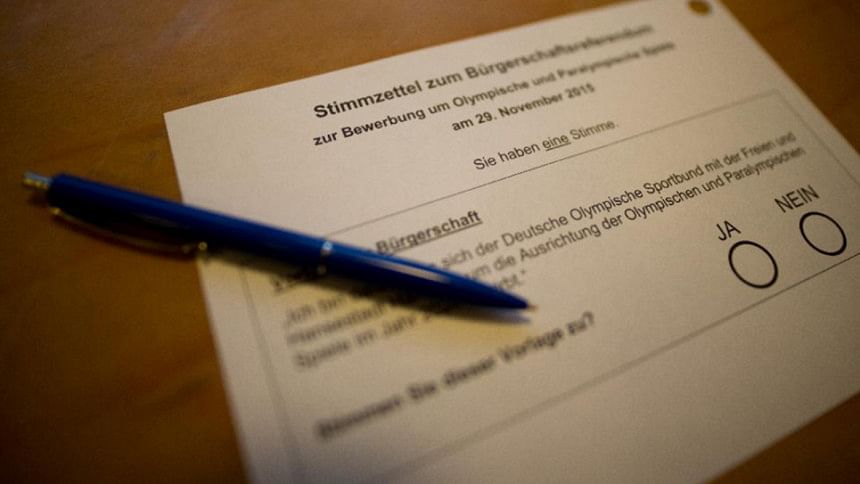 Two years ago, the people of Munich also voted against the Olympics, turning down the chance to host the 2022 Winter Games.
In July, the city of Boston decided to withdraw from the race to be host for 2024 amid a lack of public support.
The winning city will be selected in September 2017.