Girl gets the better of women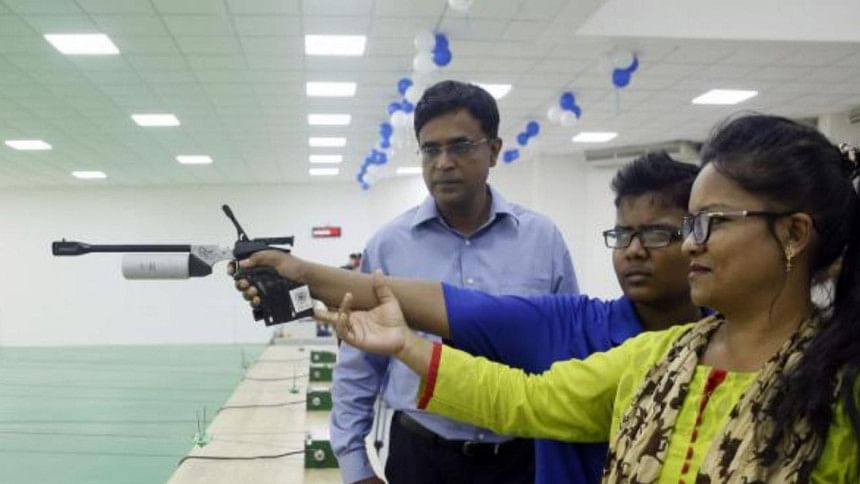 Turing Dewan impressed in the junior section of the 28th National Shooting Championships when she clinched the 10m air pistol event in some style at the National Shooting Complex in Gulshan yesterday.
The BKSP Shooting Club shooter scored 191.6 points, something not only inspiring at the junior level but also more than matched what the winner at the senior level has scored in the same event. Armin Asha won the 10m air pistol's gold in the senior section but her aggregate score was 188.1. Shammi Akter and Sinthia Naznin won silver in junior and senior sections respectively scoring 181.1 and 186.7 points respectively.
In the three position 50m Rifle, veteran Suriya Akter outgunned Sharmin Shilpa to win the gold with 566 points. Atkiya Hasan Disha won the junior section gold with a score of 564 points while Nafisa Tabassum took the silver scoring 531 points.