Giasuddin 'shocked and terribly sad' at Ali's death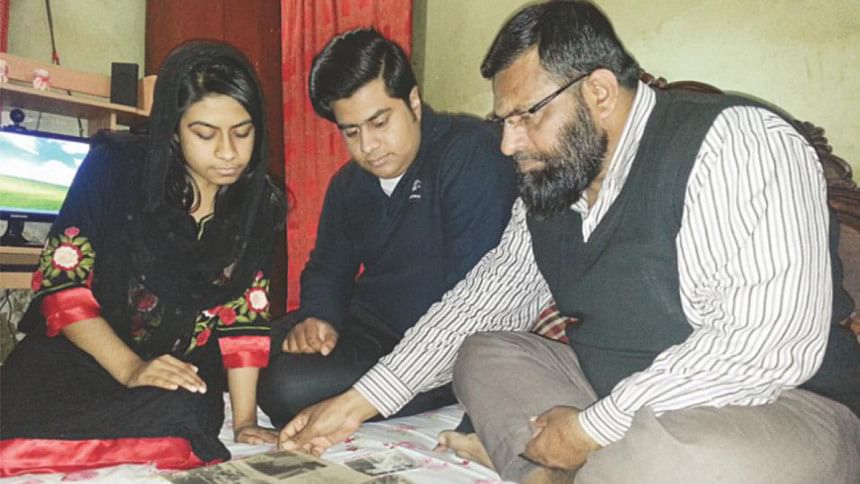 Mohammad Giasuddin, the 12-year-old boy who had 'knocked out' Muhammad Ali during the boxer's maiden Bangladesh visit in 1978, says he is shocked and extremely saddened to hear the news of the legend's death.
Ali died at the age of 74 at a hospital in Phoenix, Arizona earlier today. 
Giasuddin, who is now a 50-year-old businessman living in Basabo Area of Dhaka, said he heard the news of the passing away of the great boxer from his wife. "I heard it from my wife as the TV channels were showing breaking news coverage. I was, however, aware that he had been taken to hospital yesterday," Giasuddin, who works as a contractor in a government agency, told The Daily Star over phone today.
READ MORE: The Bangladeshi boy who 'knocked out' Muhammad Ali 
"The news of Muhammad Ali's death is a blow to me and I feel terrible pain in my heart. I am speechless and shocked. I can't find words to express my sorrows," Giasuddin added.
Giasuddin was selected as the junior boxing champion for a mock fight against the "greatest ever boxer" at the then Dhaka Stadium in front of a jam-packed audiance.
"In the first bout, Ali tried to scare me but I didn't pay attention. I rather went forward like a boxer. At one point, Ali started to scream to frighten me. But I kept my nerve and tried to hit him on his face. But to be honest, I could not reach his face as he was too tall; so I kept punching on his belly," Giasuddin later recalled to The Daily Star.
During the third and last bout Ali pretended he was dizzy from the hits and fell on the floor as the referee counted from one to three. Ali was declared to have been knocked out by young Giasuddin.
Giasuddin says he feels proud as a former boxer of Bangladesh to have had been in the same ring with Ali.