Ganguly, Collingwood named captains in MCL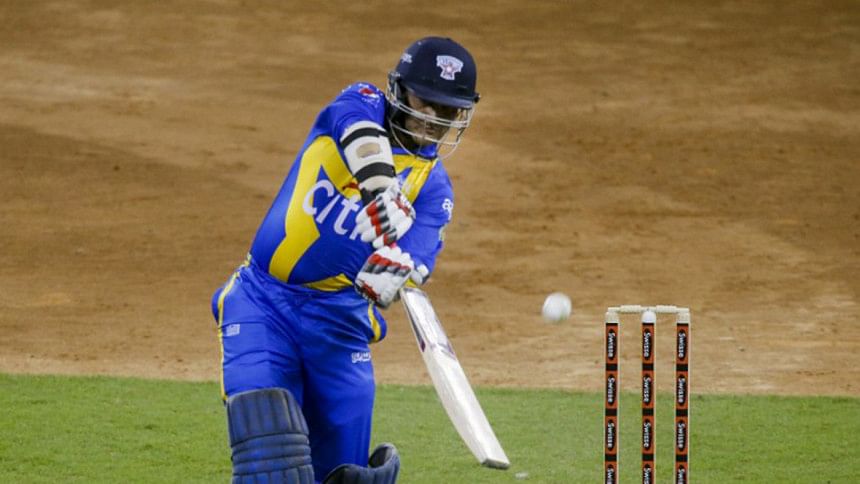 Sourav Ganguly and Paul Collingwood - two successful former captains of their respective national sides - have been given the duty of leading two teams in the upcoming inaugural season of Masters Champions League (MCL), a six-team T20 tournament to be played in Dubai and Sharjah from February 4.
While Ganguly will lead Libra Legends, Collingwood has been named skipper of Capricorn Commanders.
The decorated ex-India captain expressed his delight at being handed the captaincy and is looking forward to some tough games.
"It will be an absolute honour to lead Libra Legends which has world-class stars like (Jacques) Kallis, (Shaun) Tait, (Graeme) Swann and Brad Hogg. I am looking forward to some tough games. Also there's (Virender) Sehwag, (Kumar) Sangakkara , Michael Vaughan playing in other teams, so it will be fun," Ganguly was quoted as saying in an official release on Tuesday (January 12).
The former England captain, who led his side to World Twenty20 2010 triumph, said he was looking forward to playing alongside some of the best players who had been in the opposition camp over the years.
"It will be exciting to lead Capricorn Commanders in the first-ever MCL. It is a privilege to lead such esteemed players who I have battled with over the years, and am happy to be with, on the same side. This will hopefully be the first of our successive, successful associations together," Collingwood said.