WC suits Pogba better than Manchester United: Mourinho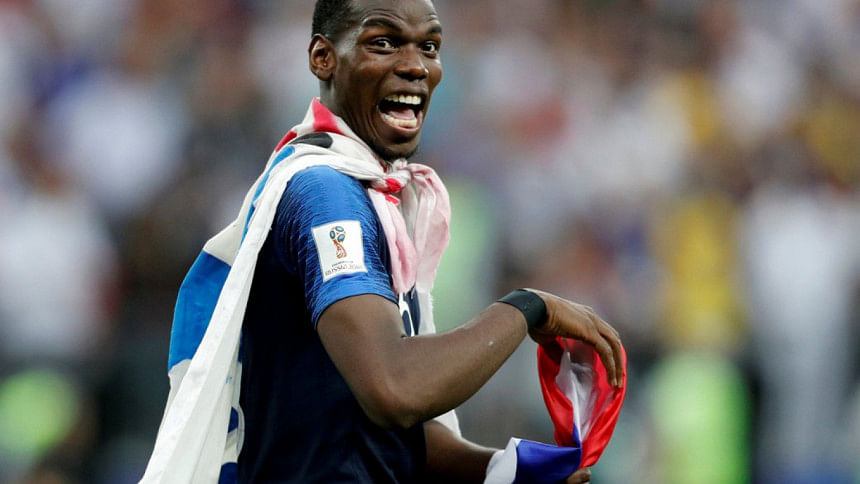 Jose Mourinho suggested that Paul Pogba's World Cup performance was the evidence of what he can do when he fully focused on football. Mourinho insisted that Pogba gave his best for his country team but he had not given his best for Manchester United.
France got the best out of Pogba throughout the tournament and he scored their third goal in the World Cup final against Croatia.
Mourinho was hopeful that Pogba can recreate his World Cup form in the Premier League next season but only if the 25-year-old fully concentrates.
"I don't think it's about us getting the best out of him, it's about him giving the best he has to give," the United manager was quoted as saying by ESPN FC.
"I think the World Cup is the perfect habitat for a player like him to give [their] best. Why? Because it's closed for a month, where he can only think about football. Where he's with his team on the training camp, completely isolated from the external world, where they focus just on football, where the dimensions of the game can only motivate." he added.
"During a season, you can have a big match then a smaller match, then one even smaller, then you can lose your focus, you can lose your concentration, then comes a big match again. In the World Cup, the direction of the emotion, of the responsibility, of the big decisions is always growing up." he said.
"You are in the group phase, you go to the last 16, to the quarterfinals, to the semifinals, to the finals. This feeds the motivation. This feeds the concentration of a player."
"So I think it was the perfect environment for him."
"I think players in the World Cup, they really feel that extra commitment with a country, with the people, that extra responsibility that makes them -- by the emotional point of view -- to be sometimes even overcommitted," Mourinho added.
"So they play for the team, and only for the team, and the team is the most important thing, and they do everything to try to succeed. So I think it's the perfect environment for a talented player like him to focus, to fully focus on the job." he concluded.
Pogba was ousted from the team by Mourinho for a crucial Champions League clash with Sevilla last season. He returned to the team to score twice as United came back from 2-0 down to win 3-2 against Manchester City at the Etihad Stadium -- a result that delayed City's title party.