Pogba returns to Juventus training after knee operation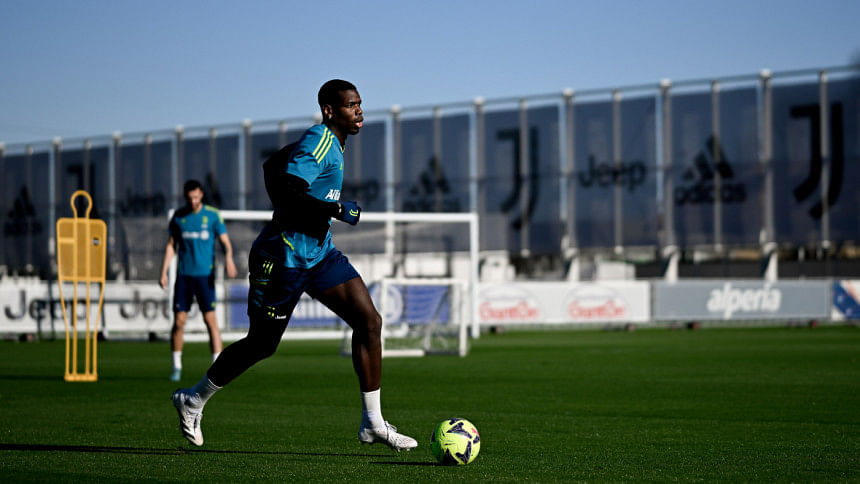 French midfielder Paul Pogba, who missed the World Cup in Qatar after having knee surgery in early September, trained on Tuesday with his Juventus teammates for the first time since October, his club announced.
The Bianconeri posted photos and video of the session on their website, with the 29-year-old seen with a ball in the middle of his teammates.
Pogba has not yet played for Juve since re-signing for them from Manchester United in the summer, hurting the meniscus in his right knee in July.
He initially elected not to go under the knife in a bid to make the Qatar tournament but later changed his mind.
His return to competition could take place by the end of January although La Gazzetta dello Sport have said Juve's main objective is to be able to count on an in-form Pogba for the Europa League play-offs against Nantes on February 16 and 23.
The return of Pogba last summer generated great enthusiasm among Juventus supporters, delighted to see the return of a player whose first spell at the club (2012-2016) was punctuated by four league titles.
Some, however, have criticised his slow return, notably his decision to go to the mountains at the end of 2022 when he was still forced into tedious muscle-building exercises and individual fitness training.
"Patience is not knowing how to wait, but knowing how to maintain a good attitude while waiting," a philosophical Pogba posted on his Instagram at the end of December.
Pogba was a key member of the France team that won the World Cup in Russia four years ago. He scored in the 4-2 victory over Croatia in the final.