Southgate picks up pieces as Eng rebuild again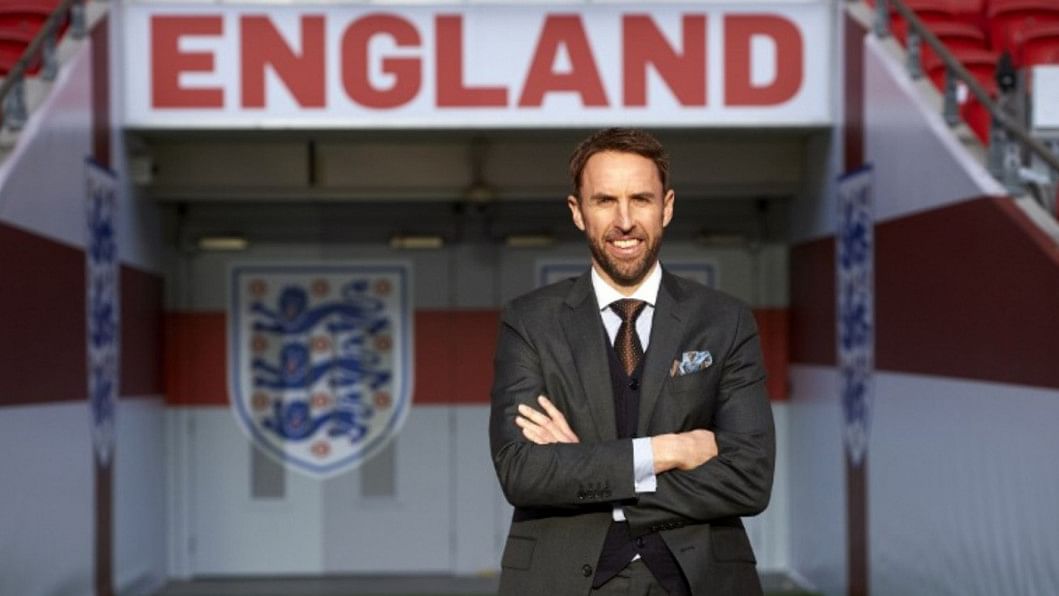 After a year scarred by scandal and sporting catastrophe, Gareth Southgate will begin his attempt to steer England into calmer waters in Wednesday's friendly against Germany in Dortmund.
England began 2016 with a stirring 3-2 win over Germany, but they were humiliated by Iceland at Euro 2016 before new manager Sam Allardyce was brought down by a newspaper sting after just one game in charge.
Southgate, 46, has been left to pick up the pieces and he asserted his authority by omitting captain Wayne Rooney from his first squad, explaining that it is time for England to build for the future.
"When you're in the role temporarily, you are always thinking, 'Do I make decisions for the long term or do you just need points for the country?'" said Southgate, who initially replaced Allardyce on an interim basis.
"Now there's an opportunity to put down things I think are important.
"We've got a clear longer-term vision of how we want to work as a group of staff, so the last few months have been about putting that into place."
England left Germany a year ago with confidence sky-high after goals from Harry Kane, Jamie Vardy and Eric Dier saw Roy Hodgson's men come from 2-0 down to beat the world champions 3-2 in Berlin.
Hodgson's young team were expected to make a splash at Euro 2016 in France, but after limp group-stage draws against Russia and Slovakia, they were stunned 2-1 by Iceland in the last 16.
Hodgson's resignation saw Allardyce handed the job he had long coveted, only for him to fall foul of undercover Daily Telegraph reporters who secretly filmed him making indiscreet comments in a hotel bar.
Enter Southgate. Promoted from his role as England under-21s coach, he was given four games to prove himself worthy of the top job.
Results and performances were mixed as England beat Malta and Scotland in World Cup qualifying, but could only draw 0-0 in Slovenia and let a 2-0 lead slip to draw 2-2 in an end-of-year friendly with Spain.
But it proved a successful audition and Southgate -- abetted by a glaring lack of other strong candidates -- was awarded a four-year contract in November.
'Powerful message'
His first significant act was to sideline Rooney, four months after the 31-year-old had to apologise for being pictured looking the worse for wear alongside wedding guests at the England team hotel.
Rooney became England's leading scorer during the Euro 2016 qualifiers, but he has lost his place at Manchester United and may never get an opportunity to add to his 53 international goals.
In Rooney's absence, Southgate has indicated he intends to allocate the captain's armband on a match-by-match basis.
Theo Walcott was another casualty of Southgate's first squad, the manager explaining that the Arsenal forward had not impressed him during England's most recent games.
Southgate turned instead to several of his former under-21 charges, with Southampton pair Nathan Redmond and James Ward-Prowse notably awarded their first call-ups.
Injuries to strikers Kane and Daniel Sturridge meant 34-year-old Sunderland veteran Jermain Defoe was summoned by his country for the first time in close to four years.
Southgate outlined his vision for the year ahead in a presentation to the squad at England's St George's Park base on Monday.
"It was a very powerful message," said midfielder Ward-Prowse.
"It is one that the under-21s have received before, highlighting the highs and lows of a career and the ambitions that he sees for us.
"I think obviously we want to be the best in the world. If you want to win major tournaments, then you've got to become that sort of team."
England top their World Cup qualifying group ahead of Sunday's home game with Lithuania, but as Southgate will be keenly aware, the country lost faith in the national team a long time ago.