Sissoko bemoans late start to season with Tottenham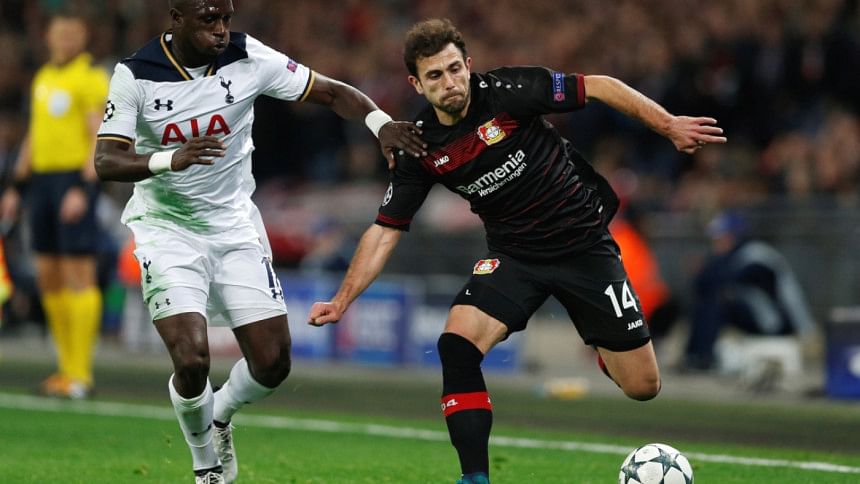 French international midfielder Moussa Sissoko has attributed the slow start to his Tottenham Hotspur career on missing out on a full pre-season programme at the north London club.
The 27-year-old, who impressed at the Euro 2016 tournament in his homeland, joined Spurs for a reported fee of 30 million pounds ($37.70 million) on the final day of the summer transfer window from second tier side Newcastle United.
Sissoko, however, has yet to secure a starting role in manager Mauricio Pochettino's first team, making four of his nine appearances this season from the bench.
"It's true that there has been a lot of mishaps; my late signing, my lack of preparation for the season, my blow to the head against Middlesbrough," Sissoko told British media.
"When I arrived, I felt that my team mates were aware of the amount of my transfer. I was not just any player, but I ignore all of this.
"I was not at the top when I signed, but that's normal. They all worked well this summer while I had a mini-preparation. I had to work harder than others in training and some double sessions to keep up."
Sissoko said he was not concerned by the strong competition for places at the club and vowed to prove his worth.
"All that now is behind me. I have come out, grown up. All the lights are green," he added.
"Tottenham is the biggest club I have known. You must convince in every game, every training session. But competition never scared me."
Fifth-placed Tottenham will hope to end their seven-game winless run in all competitions in a London derby against 17th-placed West Ham United in the Premier League on Nov. 19.