Ranieri gears up for another Leicester 'fairytale'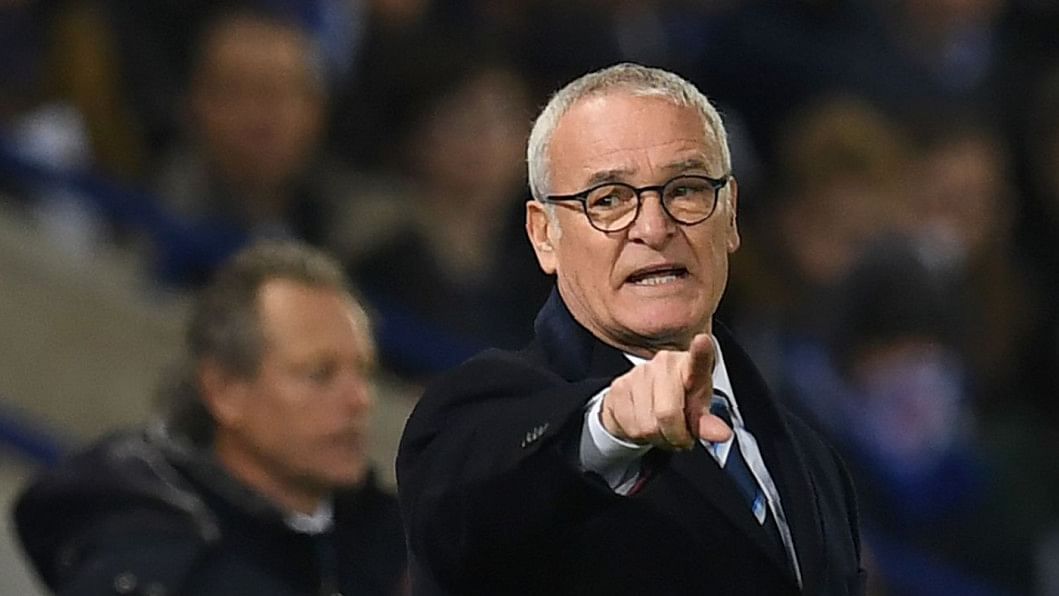 Leicester City manager Claudio Ranieri looked forward to "another fairytale" after the 5,000-1 Premier League champions booked their place in the knockout phase of the Champions League.
Leicester are toiling in the Premier League, sitting two points above the relegation zone, but Tuesday's 2-1 win over Club Brugge took them into the Champions League last 16 with a game to spare.
Asked which of Europe's glamour clubs he would like to face in the next round, a smiling Ranieri replied: "I don't know. It's not important, believe me.
"I hope to be there in good condition. That's important. The name is not important. It will be another fairytale. Win, lose, it's not important. It's important to go there."
Leicester's win had the added bonus of guaranteeing them top spot in Group G, meaning they will be paired with one of the second-place teams in next month's draw.
A team like Real Madrid or Bayern Munich could provide the opposition in Leicester's next home game in the competition and captain Wes Morgan is relishing the prospect.
"It is a fantastic feeling to reach the last 16. It is more than we could ever imagine," the Jamaica centre-back told BT Sport.
"For Leicester to be newcomers and finish group winners, it is an amazing achievement. A great result and a great performance."
At the final whistle, Leicester's jubilant supporters launched into a rendition of the chant: "We're all going on a European tour!"
But while the fans' thoughts are already turning to springtime sojourns on the continent, Ranieri wants his players to plough all their energies into arresting their domestic slump.
"Our minds must go on the Premier League because I want to push my players to think about the Premier League," said the Italian.
"Now our job is done. We're through the group. I don't know which team we play. It will be a fantastic team. We're very happy.
"But now we have to go back. We're very close to relegation and we must play at the same level as the Champions League.
"When we want to do something, we achieve something. We must concentrate on the Premier League now."
'Disaster'
Shinji Okazaki's hooked finish in the fifth minute and Riyad Mahrez's 30th-minute penalty, won by Marc Albrighton, looked to have set Leicester up for a routine victory at the King Power Stadium.
But Jose Izquierdo reduced the arrears with a breakaway goal early in the second half and there were some anxious moments for the hosts before their passage was confirmed.
"We concede a goal on the counter-attack. Why?" Ranieri asked in his post-match press conference.
"An Italian manager concedes a goal on a counter-attack, I get crazy."
Leicester have already lost six games in the Premier League -- twice as many times as last season -- and Ranieri conceded Brugge's goal had stirred unwelcome recent memories.
"Of course (they are) lacking confidence because in the Premier League when something happens, (the opposition) score a goal," he said.
"And tonight, the first chance (Brugge's goal), was the first shot on goal. It's unbelievable. We have to change this mood."
Having lost all five of their Group G games to date, Belgian champions Brugge can no longer claim even the consolation prize of a berth in the Europa League.
When it was put to beaten coach Michel Preud'homme that his side had produced a much-improved showing in the second half, he replied: "Yeah, but there was the first half. That's the problem.
"In football at this level, you have to play 90 minutes. The first half was a disaster and the second half was our best level."
He also gave short shrift to a suggestion his team had shown Leicester too much respect.
"Yes, of course," the former Belgium goalkeeper said in a voice thick with sarcasm.
"It's my big problem in the Champions League. I'm afraid and I play defensively."