Bale suffers ankle injury in Real win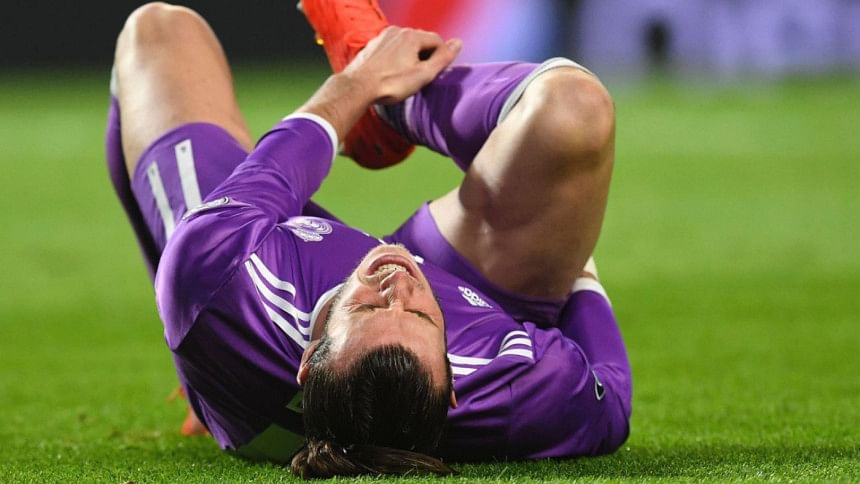 Real Madrid suffered a huge injury scare just 11 days before facing Barcelona in La Liga as Gareth Bale hobbled off with a right ankle injury in the European champions 2-1 win at Sporting Lisbon on Tuesday.
Bale has been in supreme form in recent weeks having tied his future to the European champions with a bumper contract extension to 2022.
"I don't know at the moment (the extent of the injury), it is his ankle and we'll see. At the moment it doesn't look good, but I can't say any more," Madrid boss told Spanish TV station Mega.
Victory in the Portuguese capital assured Madrid's place in the last 16 for a record 20th consecutive season, but Real need to beat Borussia Dortmund at home in two weeks to be assured of top spot in Group F.
As well as blockbuster clashes with Barca and Dortmund, Madrid also travel to Japan for the Club World Cup in a demanding December.