Pele, Diego friendship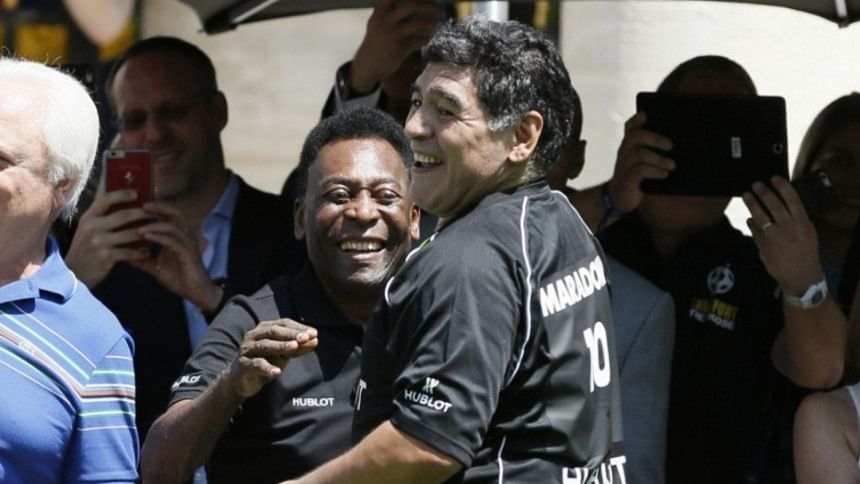 Diego Maradona hailed his old rival Pele as an "icon" as the pair were reunited for a "match of friendship" on Thursday.
The 75-year-old Brazil great and 55-year-old Argentine legend even embraced during the five-a-side exhibition game in a sign that they have drawn a line under their long-running feud.
"I want to thank Pele, we know who he is and who he will always be. We need icons like him," said Maradona, who starred in Argentina's 1986 World Cup triumph.
Pele, a three-time world champion, also struck a conciliatory tone in response.
"The most important is the message of peace. Many thanks to my friend Maradona for this opportunity and a big round of applause to the players who have been here today," said Pele.
"This is a moment of peace."
It was a far cry from the acrimony between them when FIFA was trying to decide the player of the 20th Century in 2000.
The world body organised an online vote which Maradona easily won. But FIFA thought the online users at the time were too young and so the vote was skewed in Maradona's favour.
It then organised a vote by readers of the FIFA magazine and cast by an international jury. This time Pele won by a landslide.